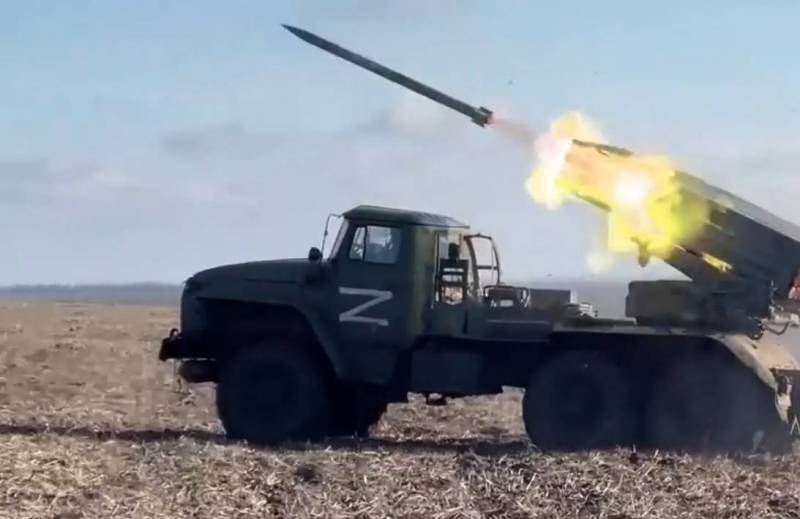 As of January 2013, the warehouses of the RF Armed Forces had about 2,6 million tons of ammunition in a usable condition. Operations in Syria and the Donbass have thinned out the available stocks. The industrial capacities of Russian factories are currently unable to replenish stocks, especially given the intensity of hostilities in the NVO zone.
Military expert, reserve colonel Viktor Murakhovsky writes about this in his telegram channel. The consumption of artillery ammunition sometimes reaches 100 units per day, with an average daily consumption of 000 pieces. For understanding, 20 million tons of shells is about 000 million shots from a 1 mm caliber gun. Such a high intensity of artillery work leads to depletion of supplies.
Despite the fact that many factories of the defense complex work in three or four shifts, the existing production capacity is not enough to restore stocks, some of which Russia inherited from the Soviet Union. Without the forced conversion of civilian factories to the needs of the army, it will not be possible to avoid a shell shortage, according to Murakhovsky. As part of Serdyukov's unsuccessful reforms, too many military-industrial complex enterprises were closed.
The same problem arose in the West. According to the statements of the military officials of the NATO countries, the Armed Forces of Ukraine have already used up a considerable part of the arsenals of some armies of the alliance. And they are not able to quickly increase the production of new ammunition, multiplying their production, even in the United States. Perhaps it is the lack of shells for the Armed Forces of Ukraine that will become the point from which the enemy will have to start the negotiation process. And the positions of the parties will depend on who will have an advantage in providing their army
technique
and ammunition for it.