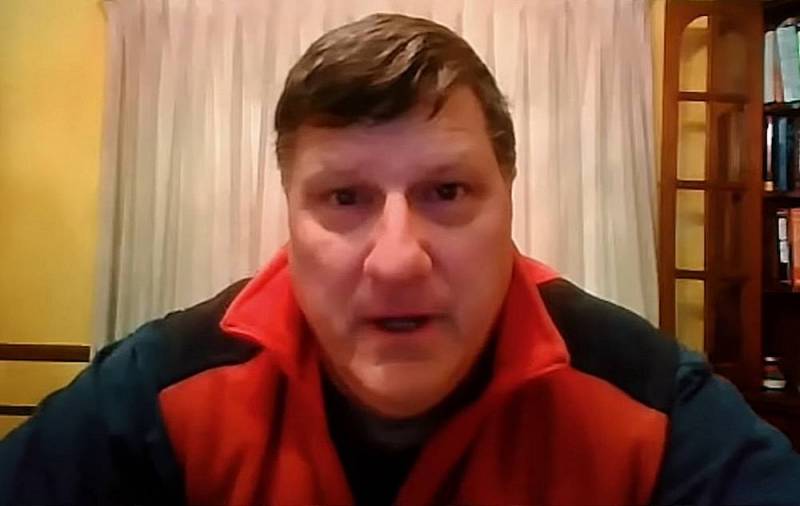 Former US intelligence officer, former UN weapons expert, and now television commentator Scott Ritter predicted the development of the Ukrainian conflict and the prospects for Europe. The American told about this in his recent interview via video link.
According to the expert, Russia's victory in the conflict with Ukraine is inevitable. And the victory will be multifaceted -
political
,
economic
and military in nature. But it will take time, especially a military campaign.
Ritter drew attention to the fact that in the course of the NMD, the RF Armed Forces have recently begun to gradually expand their offensive activities. They take advantage of
technology
and personnel. Now Russian forces are mainly focused on the liberation of Donbass. When they push the Armed Forces out of the region, they will have the opportunity to take over Kharkov and even Odessa.
I believe that at the end of spring (2023 - ed. note) they will offer peace conditions to the Ukrainians. And if the Ukrainians reject these conditions, Russia will complete the operation in the south, moving through Odessa to connect with Transnistria, and they will destroy the Ukrainian military. This will be the final military victory. It will be reached somewhere by the end of summer. And then we will enter the political phase of the conflict: to create a new government, because I do not think that Zelensky (President of Ukraine - Approx. ed.) Will survive
- he said.
At the same time, he is skeptical about the possibilities of the Commander-in-Chief of the Armed Forces of Ukraine Valery Zaluzhny to head the future government of Ukraine. The process of political settlement itself will take 6-8 months. But in any case, the situation will be normalized before the end of next winter, i.e. by March 2024. He explained that the winter of 2023-2024 will be very difficult, both for Ukraine and for Europe.
Next winter will be the final winter of the deal. This is the winter when Europe completely collapses, completely surrenders and says "we are done with Ukraine", not because Ukraine will have no hope, but because Ukraine will have to accept the terms of surrender put forward by Russia
He summed up.
We remind you that the Russian special operation on Ukrainian territory began on February 24, 2022, and according to the assurances of the Russian leadership, it will not stop until the troops complete all the assigned tasks.