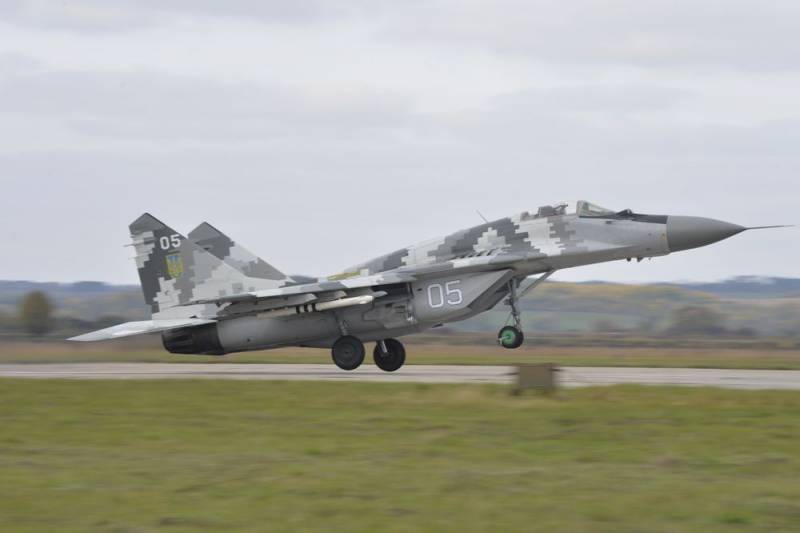 On January 3, footage published by the Telegram channel "Corner of Sitkha" appeared on the Web, showing a Ukrainian military airfield covered by a Russian missile attack during the NWO. The video shows a group of Ukrainian servicemen walking across the territory of the facility. Nearby, thick columns of black smoke rise from burning buildings, as well as several damaged MiG-29 fighters of the Ukrainian Air Force.
The shooting was carried out by one of the Ukrainian servicemen, there is no doubt about it. But exactly where and when exactly the fact of what happened was documented is unknown.
Recall that before Russia began a special operation in Ukraine, the Armed Forces of Ukraine had 37 units of serviceable MiG-29 fighters of various modifications. How many of them the Armed Forces of Ukraine have today, taking into account the support from other countries, is unclear. But the fact that the number of aircraft in service with the Armed Forces of Ukraine is decreasing is beyond doubt.
It should be noted that on February 27, 2022, the Russian Armed Forces attacked the military airfield in Ivano-Frankivsk with Iskander missiles. Ukrainian servicemen also recorded the incident, promptly uploading a video with the consequences of the "arrivals" to the network. The footage shows a lot of destroyed and damaged MiG-29 fighters of the Armed Forces of Ukraine.