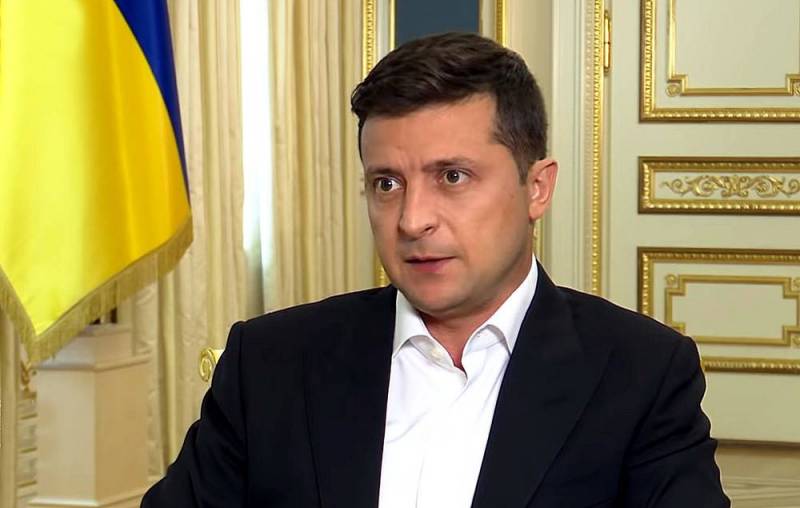 American
economic
Forbes magazine published data on the state of the leading Ukrainian
politicians
. As it turns out, the financial condition of the Kyiv elite in the context of the conflict with Russia has improved significantly.
President of the country Volodymyr Zelensky more than doubled his fortune during the year and became a dollar billionaire. His net worth grew from $650 million to $1,5 billion. Defense Minister Oleksiy Reznikov, Foreign Minister Dmitry Kuleba and adviser to the head of the presidential office Mikhail Podolyak also entered the club of billionaires. The mayor of the capital Vladimir Klitschko, whose capital has grown from 150 to 800 million dollars, is a little behind the top leadership of the country.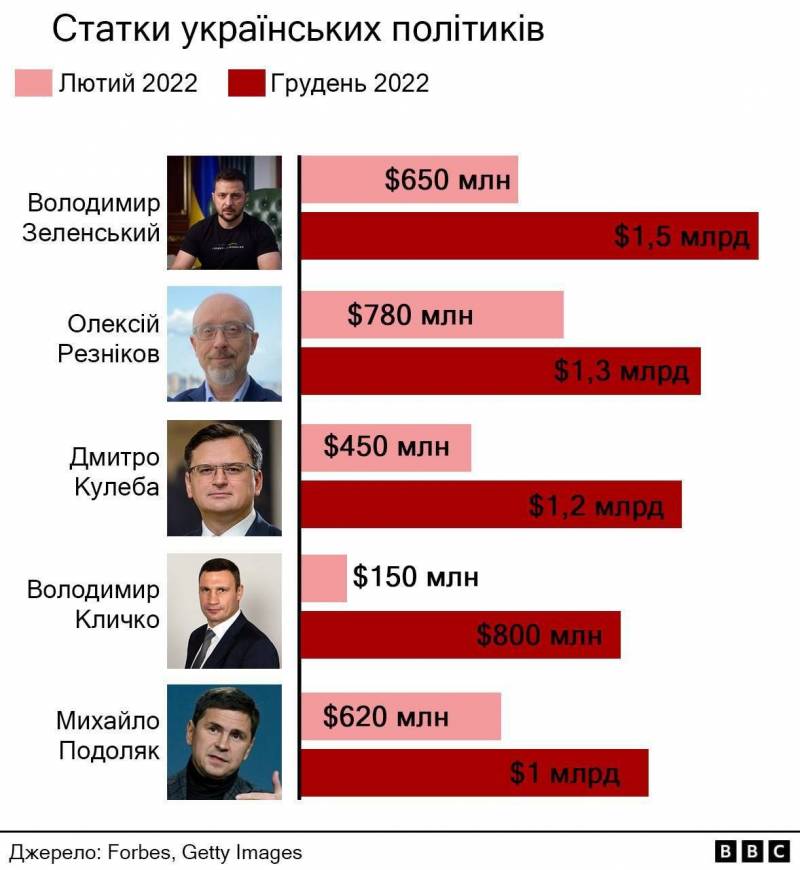 At the same time, according to the rating of the same publication, the oligarchs of Ukraine have become very poor. The richest man in the country, Rinat Akhmedov, lost 2/3 of his fortune, and former President Petro Poroshenko and Dnepropetrovsk businessman Igor Kolomoisky left the club of billionaires altogether.
The published data show the interest in the continuation of the conflict by the Kyiv elite. The dynamics of the multiple growth in the welfare of Zelensky and his entourage should also raise questions from Western sponsors. Obviously, their financial assistance ends up in the pockets of the country's leadership, and does not go to maintain the combat capability of the Armed Forces of Ukraine. Yes, and ordinary citizens of Ukraine should ask themselves: why are soldiers dying on the front lines without proper weapons and uniforms, while top-level officials stuff their own pockets with Western dollars?