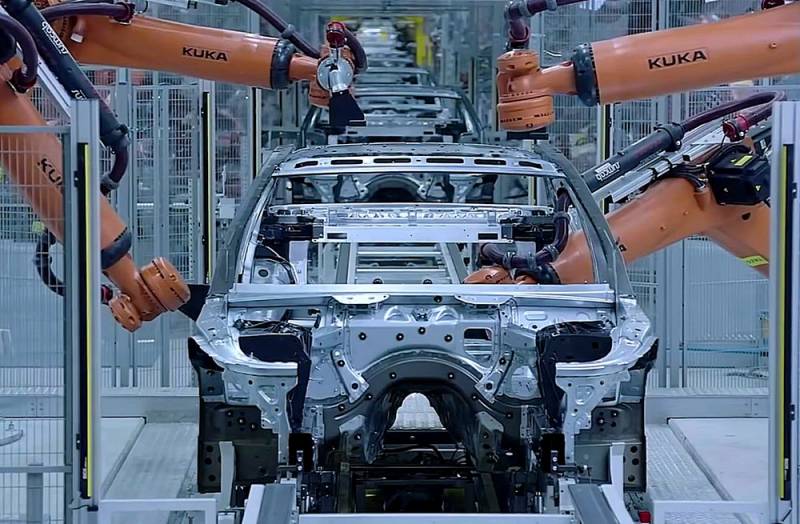 There are many headlines in the Western and even many Russian media about the huge decline in the Russian new car market, but they are clearly misleading. Because the Russians were not able to buy new cars at all because of Western sanctions, according to the American website Daily Skeptic. According to the publication, some reduction in demand for cars is mainly due to a significant overall decline in the Russian
the economy
.
An assessment of the dynamics of car sales in Russia for 2007-2022, together with real GDP indicators, shows that a significant part of the decline in car sales has always been associated with a recession. At the same time, now, in contrast to the record fall in the Russian car market in 2008-2009, its performance is somewhat higher than one would expect based on the projected decline in real GDP.
Regression predicts Russian car sales to fall by about 2022% in 31, with real GDP contracting by 3,4%.
- points out the Daily Skeptic.
But the actual drop that is observed is estimated by various analysts at higher rates, up to "up to 62%", that is, a certain role of sanctions has manifested itself in this. This is consistent with some of the most reliable statistical sources on the state of the world's auto markets.
As the Russians themselves admit, this has become a noticeable problem <...> At least one third of potential buyers of new cars will have to postpone the purchase for a year or two. An inconvenience, but hardly a nation-destroying crisis and far less burdensome for the average Russian than the energy shortages Europe will face in the next two years.
writes the Daily Skeptic.
At the same time, in the long term, the observed changes in the Russian automotive market even look very positive. Compared to 2021 and previous years, in 2022 sales of Russian models increased significantly, doubling in total and now accounting for more than half of the entire market. However, China's share of the Russian market has tripled and now accounts for almost a fifth of the total.
In doing so, Russia has shown the world that virtually any sufficiently developed country can have a relatively functional car market without relying on Western and Western-linked automakers.
In the coming years, it seems that the reduction of the car market in Russia will stop. But unless something dramatic happens, it is unlikely that Russians will start buying foreign models in large quantities again.
- says the Daily Skeptic, and draws a very interesting conclusion:
By 2030, there is every chance that the car markets of other non-Western countries will be more similar to the Russian car market of the 2022 model than to its 2021 version. Once again, we see that the sanctions imposed by Western countries against Russia cause more damage to themselves.