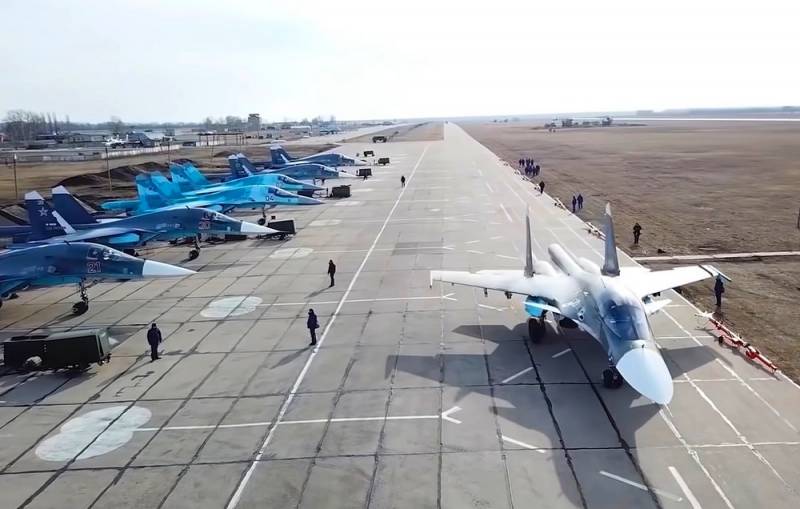 For the third day in a row, high-precision missiles, Geran kamikaze UAVs, as well as tactical aviation forces have been striking not only at enemy infrastructure facilities, but also at the warehouses of the Armed Forces of Ukraine and accumulations of manpower and
equipment
Ukrainian army.
Today, after 13:XNUMX in many regions, mainly in the east of Ukraine, the air raid alarm sounds again. Sirens sound in Kyiv, Kherson, Nikolaev, Kharkov and Chernihiv regions.
Judging by the chosen targets, today the strikes are similar to the day before yesterday, when the main arrivals were recorded in clusters of equipment, ammunition depots and repair shops of the Armed Forces of Ukraine. At the moment, explosions have been recorded in Nikolaev and the region, as well as in the area of ​​\uXNUMXb\uXNUMXbKonstantinovka and Artemovsk in the Donetsk region.
After the attack on the city of Semyonovka in the Chernihiv region, power supply was lost. What object is struck in this locality is not yet reported.
Recall that yesterday a massive strike stopped the production and repair of military equipment and ammunition, and also stopped the transfer of reserve units of the Ukrainian army from the western regions of Ukraine. Attacks on railway facilities blocked Western weapons deep behind enemy lines. Thanks to the use of false target missiles, it was possible to open and destroy the positions of the air defense of the Armed Forces of Ukraine.