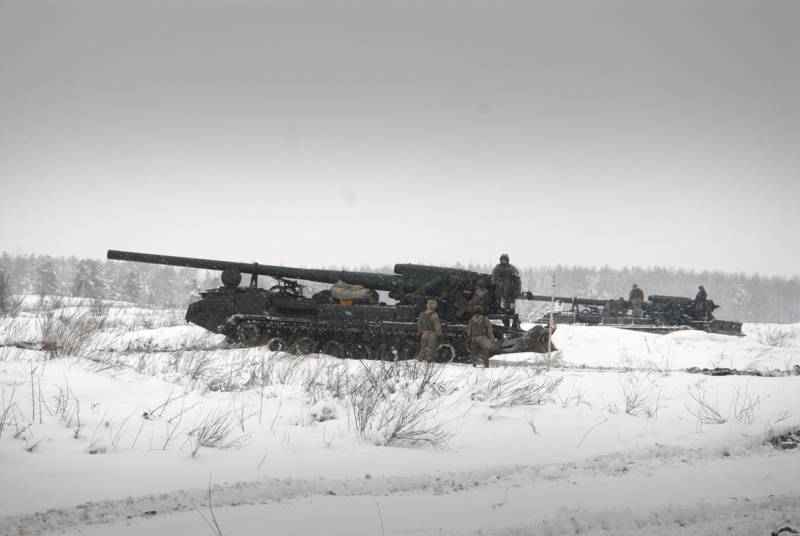 Over the past day, Ukrainian militants have lost more than a dozen units of heavy armored
equipment
. In particular, the means of objective control recorded the destruction of the 2S7 Pion self-propelled gun by the Iskander complex missile.
Despite its venerable age, "Peony" is still quite a formidable weapon. The caliber of the gun is 203 mm, the firing range is slightly less than 40 km, and in the case of using an active-rocket projectile, up to 50 km.
In addition, according to General Konashenkov, today, near the village of Krasnogorovka in the DPR, they managed to destroy two American M777 artillery systems and a German FH-70 howitzer, from which shelling of the peaceful quarters of Donetsk was carried out. Three MLRS "Grad" of the Armed Forces of Ukraine were lost near Seversk, and in the Kharkov region three howitzers "Msta-B" were hit.
In the Zaporozhye region, a precise blow was delivered to a warehouse with weapons and military equipment near the village of Gulyaipole. One tank, four armored vehicles and 80 enemy soldiers were destroyed in the Donetsk direction of the front. As a representative of the Ministry of Defense noted at a daily briefing, the Ukrainian army suffers serious losses of equipment and personnel in all sections of the line of contact.