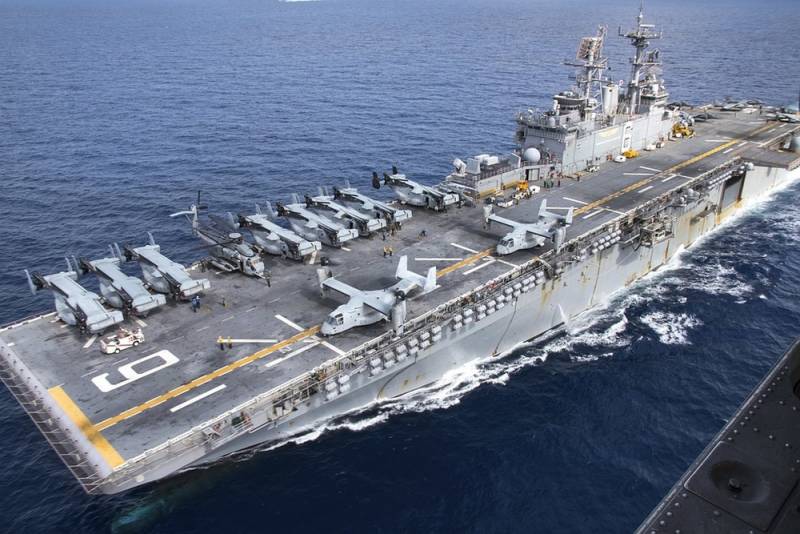 The unbridled US rulers have promised to deploy so much firepower in the Indo-Pacific region in 2023 that China will allegedly not even think about invading Taiwan. But GOP lawmakers and allies in Europe say it's too late. The reasons for such skepticism are explained by Politico.
The thing is, the Pentagon is facing a major challenge in keeping that promise. This is because Beijing now possesses a navy large enough, backed up by aircraft and ballistic missiles capable of hitting aircraft carriers, to challenge longstanding US naval dominance in the Indo-Pacific. And the flow of billions of dollars of American weapons to Taiwan is being delayed by supply chain problems associated with the pandemic and the deepened conflict in Ukraine, which requires more and more resources.
In practice, it turned out that Washington is not capable of geopolitically waging two intense conflicts at the same time, not to mention a war with its own participation. So far, the White House has managed to carry out provocations and escalate the situation with the help of proxy forces in a particular region. But even aid to Ukraine completely bled the US stocks, making them weaker. In other words, the war in the region, where America once reigned supreme, confident in its victory, is long gone. And it was Ukraine and its exorbitant ambitions that put an end to this order of things.
Now Washington's hopes, even with a huge military budget, are completely in vain. The opening of a kind of second front against China for Taiwan will finally finish off not only
the economy
States, but the state itself as such, are feared by Republican legislators.