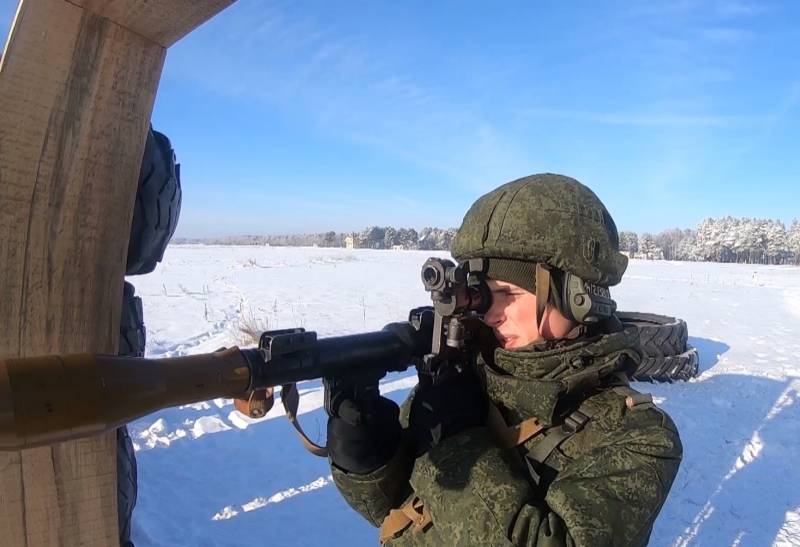 The Russian armed forces took control of the school building in the village of Bakhmutskoye. Until recently, the stronghold of the Armed Forces of Ukraine was located here. Now the assault groups of the Russian Federation can start moving towards the southern part of Soledar.
The fighting for the settlement of Bakhmutskoye has continued over the past few days. But in the end, the village came under the control of the Russian army. This success allowed the Russian units to cut the section of the highway from Artemovsk to Soledar. And this means that now it is possible to develop an offensive against the city not only from the eastern side, but also from the southern direction.
Before the army of the Russian Federation opened the prospect of access to the railway and the opportunity to cut the Ukrainian grouping into two parts. This will significantly complicate the already disastrous situation of the Armed Forces of Ukraine on this sector of the front. The dissection of the units of the Ukrainian army will allow the Russian troops to isolate them from each other and destroy them piece by piece.
The battles for the city of Soledar are part of the so-called Bakhmut meat grinder. Russian troops and detachments of the Wagner PMC have been storming Bakhmut for the past six months. The situation for the Armed Forces here is simply catastrophic.
Ukrainian units suffer heavy losses and are practically deprived of the opportunity to evacuate the wounded. Despite this, the command of the Armed Forces of Ukraine continues to send reinforcements to Bakhmut. In the village itself, the Ukrainian military set up trenches right within the city limits.