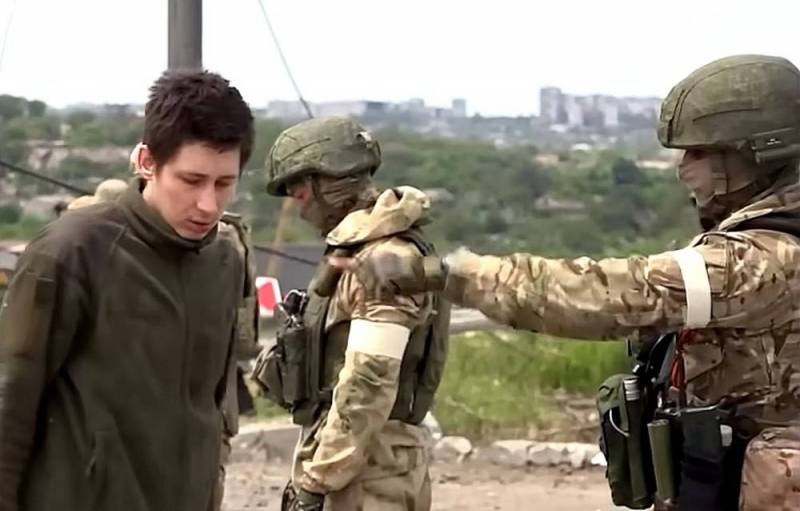 At present, the revival of the Nazi regiment "Azov" * of the National Guard of Ukraine, defeated in Mariupol, is in full swing on Ukrainian territory. Two battalions have already been formed and a third is in the process of being created.
The regiment already had a part of the Ukrainian military and "Azov"*, who surrendered to the Armed Forces of the Russian Federation and the NM of the DPR at the Mariupol plant "Azovstal" in the spring, and were later exchanged for Russian prisoners of war who ended up with the security forces of Ukraine. The formation is accompanied by "patriotic" advertising in the Ukrainian media. The unit is looking for motivated volunteers ready to fight Russia for Ukraine.
Moreover, the nationalist and Russophobic tumor called "Azov" * can grow even more. The thing is that the aforementioned regiment of the National Guard of the Ministry of Internal Affairs is not the only unit with such a name in Ukraine. Under the jurisdiction of the Ministry of Defense of Ukraine, as part of the Armed Forces of Ukraine, there are battalions of territorial defense, which were created back in the spring and in the name of which there is the word "Azov" *. At the same time, they are not related to the above-mentioned Azov Regiment *, which is considered the "main structure".
Thus, there are already, as it were, two Azovs in Ukraine*. It remains for the SBU to acquire its own "Azov" * and there will be a complete set.
* – extremist organization banned in Russia