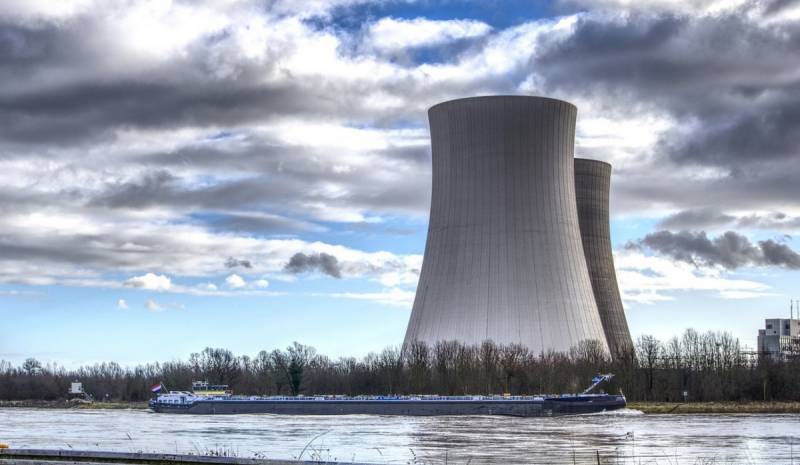 European sanctions did not affect the Russian nuclear industry, however, the restrictions completely blocked the financial, transport and
economic
opportunities in this area for cooperation with foreign clients. For example, consumers of domestic nuclear fuel are forced to obtain fresh raw materials through the most strange, intricate and complex routes through third countries.
Hungary was the first to test such a scheme, which received a batch of power assemblies for the Paks nuclear power plant along a new route, and it was such a difficult route that the head of the Ministry of Foreign Affairs of the republic, Peter Szijjarto, even called the delivery "good
news
", since there was a possibility of a breakdown in the transaction.
The long and difficult journey of a special cargo ran through the territory of several states and had a mixed transport nature. Such countries as Belarus, Bulgaria, Romania participated in the fuel delivery. Containers of fuel floated on the sea, then were unloaded onto a train, then delivered by trucks to the site.
For such a complex solution, permissions were obtained from the European Union and the countries through which the route passed. All approvals and papers have been received, the head of the foreign policy department reports. A strange decision by the EU, which previously imposed sanctions to avoid such supplies. Now the leadership of the association gives the go-ahead for the transaction.
Political
bias (the economic component of the ban, and then permission, is absent) literally breaks the logic of the development of events and the situation, violates the logistics of industrial chains in Europe. The EU does this for the sake of populism, since after the restrictions have been introduced, it manually approves individual transactions.