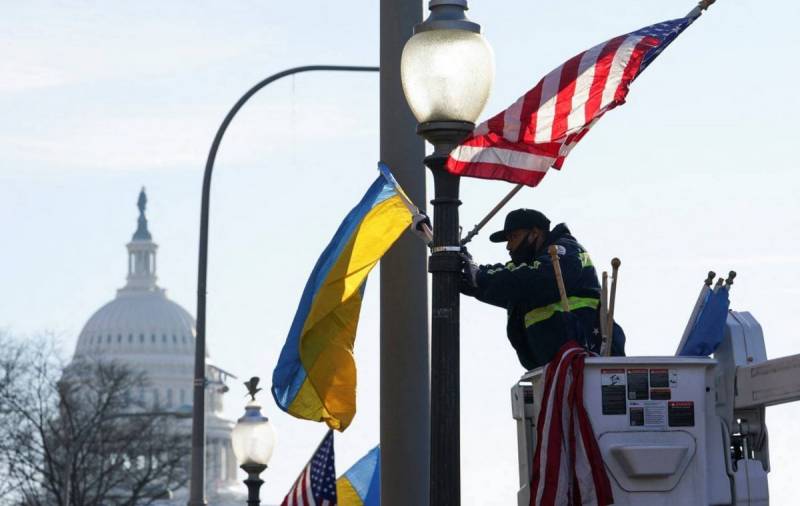 The long-awaited "clock alignment" between Ukraine and the United States, which was supposed to be held by the heads of state Volodymyr Zelensky and Joe Biden, did not take place. The parties remained completely in their opinion, moreover, deeply differing. The views of the presidents on the future of Ukraine differ greatly, and the meeting in Washington did not change anything in this regard. This is stated in an article by columnist David Ignatius, which was published by The Washington Post (WP).
Zelensky's visit to the United States became military, turning from economic and political to begging. However, the desired was not obtained, which only deepened the gap between the two allies, making the scenarios for the end of the conflict as remote from each other as possible.
- the journalist writes.
According to him, during his speech, Zelensky spoke about "absolute victory" in the conflict, using the term 11 times, while Biden did not use it even once, as if rejecting the very idea of ​​"total victory." Instead, he promised to continue helping Kyiv.
The American leader stressed that providing powerful weapons to Kyiv, which Zelensky demanded, could "split NATO." He added that one of the main goals of the West remains the prevention of conflict with Russia.
Most likely, such personal summits will become a tradition, and already next, in the coming year, Zelensky will have no time for requests, he will have to repay the accumulated tension between the allies
the reviewer concluded.