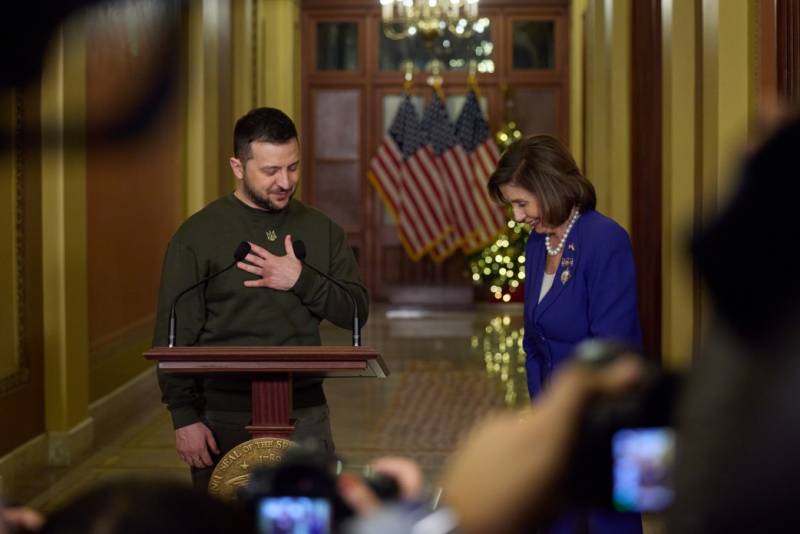 The head of Ukraine, Volodymyr Zelensky, is a former actor who understands that he is playing the role of a plucky but unkempt heroic military president. This requires a special suit. Just one miniature played in the right attire gave him enough global applause and enough rockets to land chaotic strikes indiscriminately. But how long will the triumph last? Bloomberg columnist Mark Gongloff writes about this.
The longer the fighting drags on, the more the US will be asked to pay for it, and the more resistance will grow.
In this sense, Russian President Vladimir Putin can simply wait until the "finest hour" of Zelensky's role comes to an end and it will happen, apparently, very soon.
Overall, the discomfort of Washington's constant fueling of the "crucible of war" could become bipartisan. Even the head of the White House, Joe Biden, no longer wants to give Zelensky everything he demands, because the United States itself must have enough military
equipment
just in case, writes Gongloff.
At one time, British Prime Minister Winston Churchill also visited the White House in camouflage and military uniform, but the head of Ukraine does not reach such a status. The whole purpose of his visit and disguise was begging. The Republicans, viciously ridiculing his efforts, will soon gain control of America's purse. So it will probably be Putin who will rejoice soon, not the officials in Kyiv, Gongloff concluded.