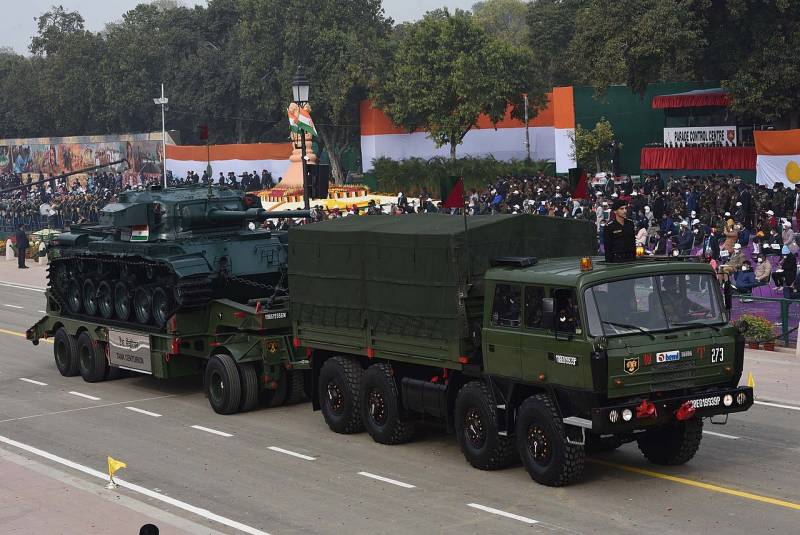 The Indian Ministry of Defense has signed contracts for the supply of armored vehicles and missile systems to the country's armed forces for an impressive amount of 843 billion rupees (just over $10 billion). As the head of the defense department of the country, Rajnath Singh, specified, 97% of the budget will be received by local producers.
According to the concluded contracts, Indian factories will send hundreds of new infantry fighting vehicles, light tanks and missile systems to the army. However, the main supplier
equipment
Russia will remain for the air and naval forces. At the end of last year, the Indian Navy was equipped with supplies from the Russian Federation by 80%, and the Air Force by 70%.
The provision of the Indian army with small arms is also carried out with the help of our country. Since 2019, a joint plant for the production of Kalashnikov assault rifles has been operating in the city of Corva in the north-east of the country. Work is also being completed on the construction of four Russian frigates of project 11356 for the Indian Navy, two of which are being built in Kaliningrad, and two more at the shipyard in Calcutta.
It should be noted that within the framework of bilateral cooperation, Moscow and Delhi are gradually abandoning the use of the US dollar in mutual settlements, switching to Indian rupees.