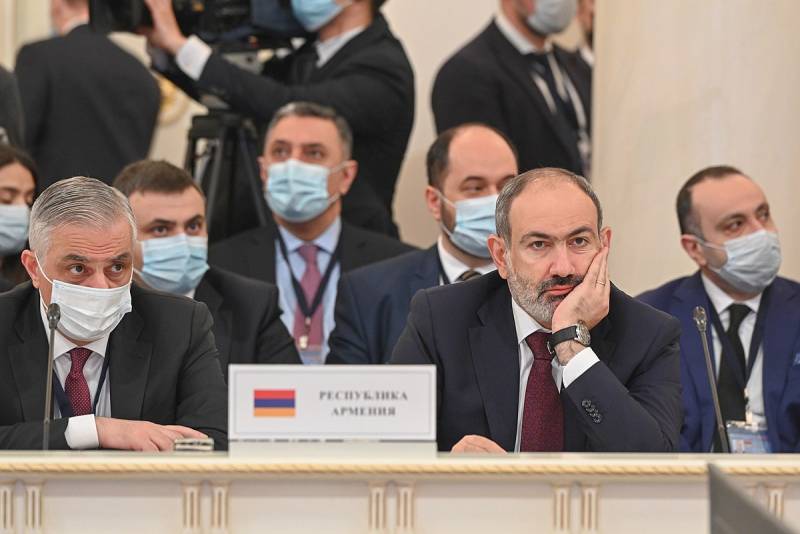 Russian peacekeepers are not quite effective in their mission in Nagorno-Karabakh. This point of view was expressed by Armenian Prime Minister Nikol Pashinyan during a cabinet meeting.
The Russian peacekeeping mission is not fulfilling its obligations to control the Lachin (Berdzor) corridor. Of course, this is due to the actions of Azerbaijan, but this does not change the meaning
- stressed the Armenian prime minister.
At the same time, Pashinyan drew attention to the main task of the Russian contingent, which is to suppress illegal actions and control the Lachin corridor. The prime minister is sure that for greater effect, UN or OSCE specialists should be involved in the mission.
Earlier, Nikol Pashinyan accused Baku of provoking a humanitarian crisis in the region. According to the head of the Armenian government, Azerbaijan provoked the blocking of the Lachin corridor and the gas route that supplies Nagorno-Karabakh with blue fuel. As a result, those living in the unrecognized republic actually became hostages of the situation: they are deprived of freedom of movement, schools and kindergartens were forced to close, the sick lost access to medical care, and many families were separated.
The Azerbaijani diplomatic department rejected the Armenian side's accusations of blocking the Shusha-Lachin road and announced their readiness to provide assistance to the Armenians living in Nagorno-Karabakh.