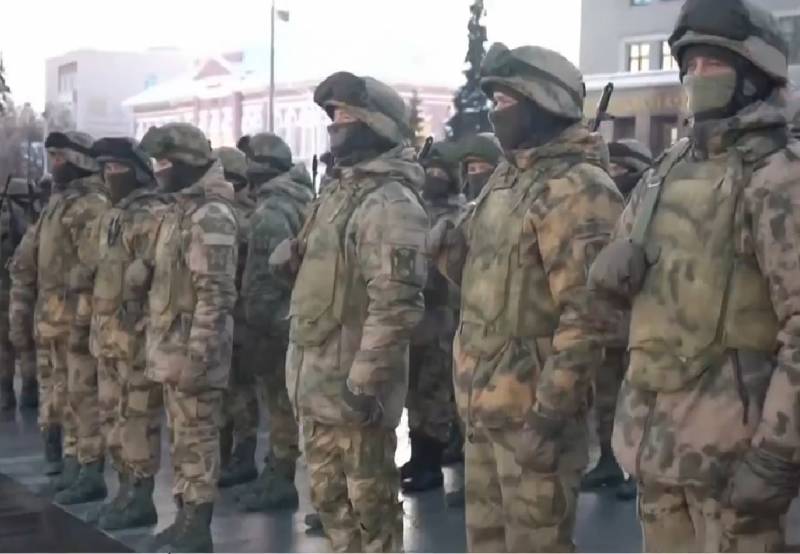 Already the third Bashkir battalion of volunteers went to the zone of the special military operation. The creator and ideological inspirer of the new unit was retired colonel of the Ministry of Internal Affairs Artur Yumaguzhin. According to him, if necessary, it is not difficult to assemble an entire division in the republic.
The new battalion is named after Salavat Yulaev; the regiment of the same name was formed in Bashkiria during the Great Patriotic War. The previous two volunteer units from Ufa bear the names of Shaimuratov and Dostavalov and are already successfully performing combat missions on the fronts of the Northern Military District.
The new military formation was conducted by young cadets, veterans of military operations and personally the head of the Republic of Bashkortostan, Radiy Faritovich Khabirov. He stressed that all the necessary support is being provided to servicemen and their families. In addition to the required benefits and federal payments, the native republic provides volunteers with an additional daily salary and a whole range of family support.
Despite the fact that most of the unit's soldiers have combat experience in hot spots, the dispatch to the NVO zone was preceded by two months of intensive training at training grounds in Ufa and the region. After a solemn march on Sovietskaya Square in the Bashkir capital, the battalion named after Salavat Yulaev set out to fight fascism of the XNUMXst century.