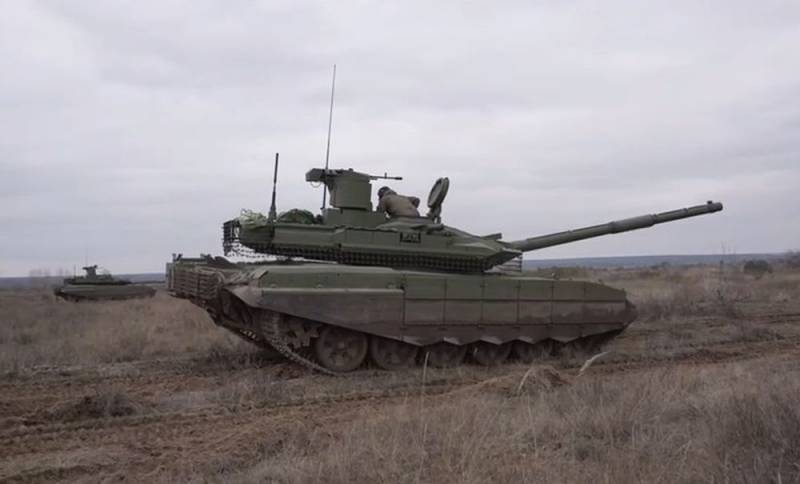 A batch of T-90M "Breakthrough" tanks entered service with a tank unit of the Central Military District (TsVO). The Ministry of Defense of the Russian Federation informed the public about this on December 20.
According to the agency, the crews are currently improving their skills in fire training and control at a training ground in the NVO zone. They are trained taking into account the received combat experience.
It should be noted that at the moment the T-90M "Proryv" is the most modern and technically equipped serial tank in the Russian army. In the course of combat use in Ukraine, he proved his effectiveness. Crews speak well of the tank. After coordination is completed, they will begin to carry out combat missions as part of a grouping of the RF Armed Forces.
Rostec also commented on this event. The state corporation reported that the T-90M "Proryv" was developed by the Ural Design Bureau of Transport Engineering (part of UVZ). This is the most advanced heavy tracked combat vehicle in the T-90 family, the most adapted to operations in modern combat conditions. The improved tank has all-round protection, a modern all-day highly automated fire control system and increased survivability.
The modernization of the ninetieth turned out to be so multi-level that the T-90M "Breakthrough" can rightfully be considered a new combat vehicle. The turret was completely replaced on it, the power and transmission units, the undercarriage were modernized, the level of armor resistance was increased
- says the communiqué of Rostec in the Telegram channel.