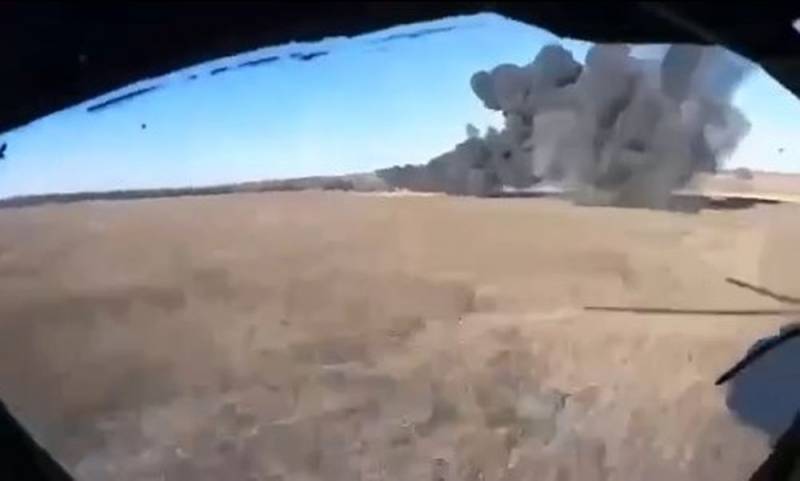 In the course of the Russian special operation on Ukrainian territory, documentary evidence of certain events periodically appears on the Web. For example, soldiers of the 1st Army Corps of the DPR shot down a low-flying Ukrainian Mi-8 helicopter southeast of the village of Severnoye near Donetsk on the Avdeevka sector of the front.
The helicopter was destroyed by servicemen of the air defense unit of the 1st Guards Slavic Brigade (military unit 08801). This was announced on December 19 by the press service of the mentioned unit, attaching a video of objective control.
In addition, the process was caught on the camera of the second helicopter of the Armed Forces of Ukraine and was filmed "live" by the crew, as everything happened before their eyes. The footage shows a second helicopter circling over the crash site of the first rotorcraft, trying to figure out if help is needed. But, apparently, the crew of the first burned down along with the fallen car.
Thus, the destruction of the Mi-8 of the Armed Forces of Ukraine is confirmed by evidence and is not in doubt. However, the Ukrainian troops still retain a decent part of the helicopter fleet. Russian forces regularly reduce the number of rotorcraft of the Armed Forces of Ukraine, but thanks to Western support, Kyiv manages to partially compensate for the losses.