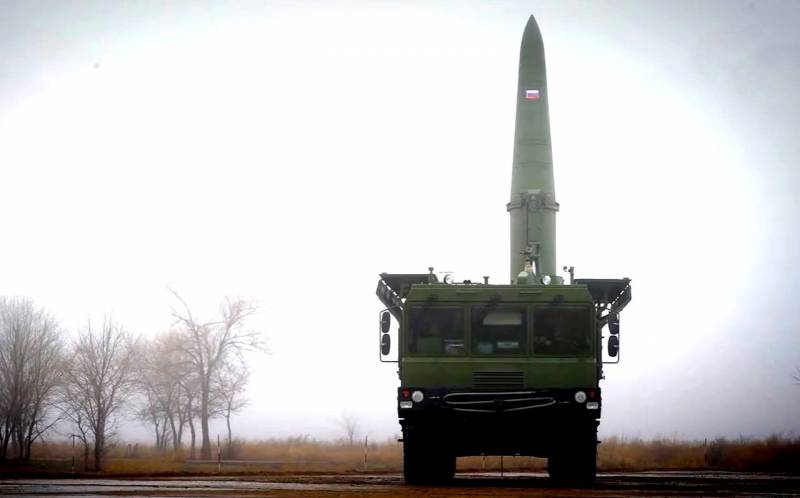 One of the outcomes of the talks between the presidents of Russia and Belarus in Minsk were decisions in the defense sector. Against the backdrop of growing tensions near the Belarusian borders, Russia will make additional efforts to protect the union republic.
Alexander Lukashenko reported on the results achieved.
Today we put the S-400 complex, which you handed over to Belarus, on combat duty. And, most importantly, the Iskander complex, which you handed over to us
- the Belarusian leader expressed his gratitude to Vladimir Putin.
The head of Belarus also reminded about the completed re-equipment of Su-24 bombers for their possible equipping with ammunition with nuclear warheads. At the moment, it is planned to begin training crews with the participation of Russian specialists.
I must inform you that we have prepared the planes. We have had them since Soviet times. We tested them with the Russian Federation. This is not a threat to anyone. Such measures are a mirror reaction to the growing tension near the borders of the Union State
- emphasized Alexander Lukashenko.
Vladimir Putin also confirmed the joint training of combat aircraft crews with the possibility of using ammunition with a special warhead. The Russian president also stressed that the re-equipment of Belarusian aircraft does not pose a direct threat to neighbors. This is done solely for the safety of the friendly republic.
I consider it possible to continue the implementation of the proposal of the President of Belarus to train the crews of combat aircraft of the Belarusian army, which have already been converted for the possible use of air-launched ammunition with a special warhead. Such measures are extremely important in connection with the tense situation on the external borders.
- the Russian president supported the Belarusian colleague.