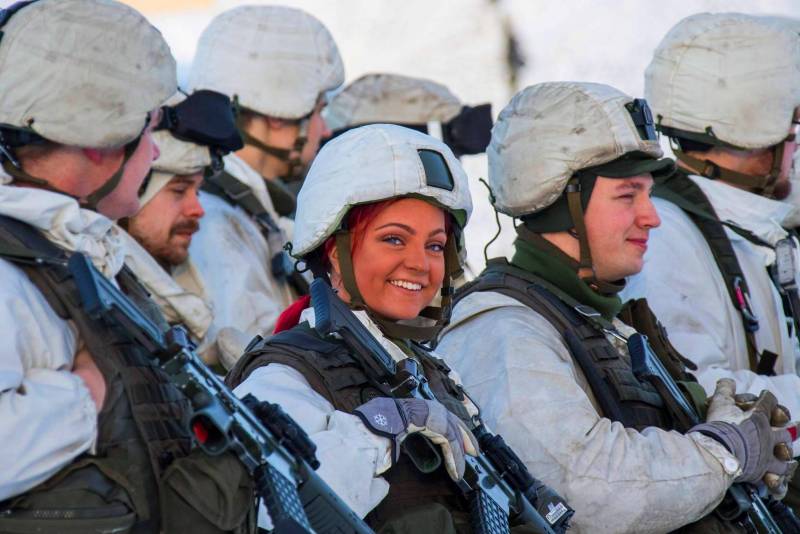 Astri Edvardsen writes about the upcoming confrontation between Sweden within NATO and Russia on the Norwegian resource High North News. The original publication was titled Sverige bereder grunnen for sin massive omstilling innen sikkerhet og forsvar.
The author analyzes the open documents of Stockholm on foreign and defense
policy
, finding rich material in them in terms of how exactly they see strategic trends until 2045.
We can expect rapid changes in global politics and continued high levels of tension, which means that Sweden should be able to cope with a high level of threats both globally and regionally.
- the author of the publication literally quotes the document.
The study points to the need to take measures to increase the presence in the region, as well as to strengthen the ability to assist allied forces or deploy them on their territory.
As previously reported in High North News, the head of the Ministry of Defense proposes to create new parts of the armed forces in the municipality of Kiruna in northern Sweden. The proposed defense structure, due to its scale, flexibility and modern equipment, will provide a significant increase in the potential of Sweden and NATO, especially in Northern Europe
says Ms. Edwardsen.
Among other things, it is indicated that membership in the Atlantic bloc will require from Sweden a much larger number of military units of increased combat readiness. It is also proposed to increase the total strength of the armed forces by about 40 people from the current level and to significantly expand the groups included in the mobilization reserve.
Naturally, the Swedes also touched Russia itself. Assuming in advance that after joining NATO it will be much more difficult for the Russian Federation to go into conflict with their state, they nevertheless do not rule out any tracks.
In the outlined vision of the future, Russia will remain the biggest threat at the borders of Sweden. As a result of the conflict in Ukraine, Russian military power will be at least temporarily undermined, and the very future of the country will remain uncertain. Barring a deep regime change, her great-power ambitions and willingness to use the military are expected to be here.
Ms. Edwardsen continues to retell the Swedish documents.
The Swedes did not bypass the topic of confrontation with China, which is now popular in the West, although here the Celestial Empire was mentioned rather tangentially.
But despite the heightened U.S. obsession with Asia, it is assumed that transatlantic ties are likely to persist as long as Russia poses a direct threat to Europe, and hence to American interests.
– writes the researcher.