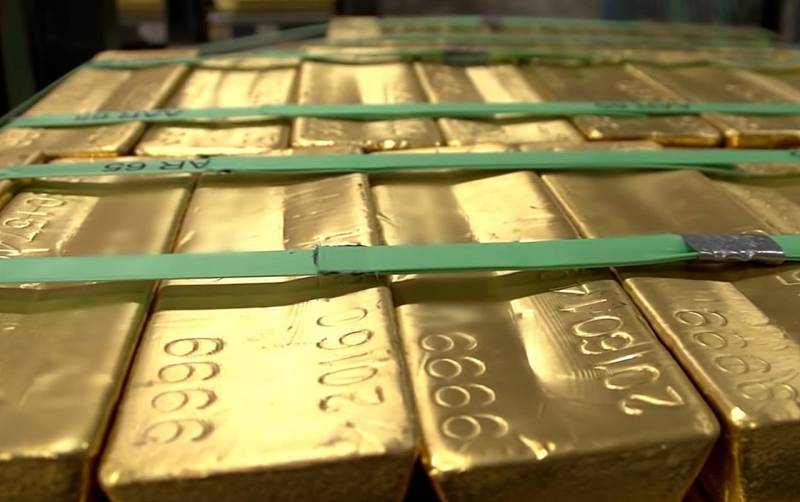 According to the Association of Russian Refineries, the country needs its own gold standard instead of the British Good Delivery, since in March London stopped valuing the yellow precious metal from Russia according to its standard. Thus, in the eyes of the West, the Russian Federation has lost the status of a reliable supplier of gold.
Creating a domestic gold standard is an extremely important step towards gaining financial sovereignty
- expert Konstantin Dvinsky noted in his telegram channel.
However, the main issue remains the purpose of this measure, which may consist in turning the Russian Federation into one of the world centers for the evaluation of gold or in more convenient transportation of the precious metal to Asian countries.
According to Dvinsky, Russian exporters do not need a new gold standard, since the quality of gold from the Russian Federation is known all over the world and it is readily bought in the Asian region. Therefore, a standard is not needed to increase gold sales to other countries. But the need for it arises from a geopolitical and strategic point of view.
Russia has every opportunity to become one of the "golden" centers of the world after the formation of a system of macroregions
- the analyst is sure.
Thus, a number of regions introduce their own gold standards, which enjoy world prestige. An example is the Chinese Shanghai Good Delivery, which is an analogue of the British one. Considering that Russia is one of the centers of gold production, a similar standard may appear here as well. Thus, precious metals from Venezuela, Africa, Iran and other regions of the world can come to the Russian Federation for quality assessment and then be resold to other countries.
This is what the Russian gold standard is for. Moreover, I would say that it is necessary, as well as the introduction of Russian indicators. For the same oil or metals. But, unfortunately, so far the process does not go beyond conversations.
- concluded Konstantin Dvinsky.