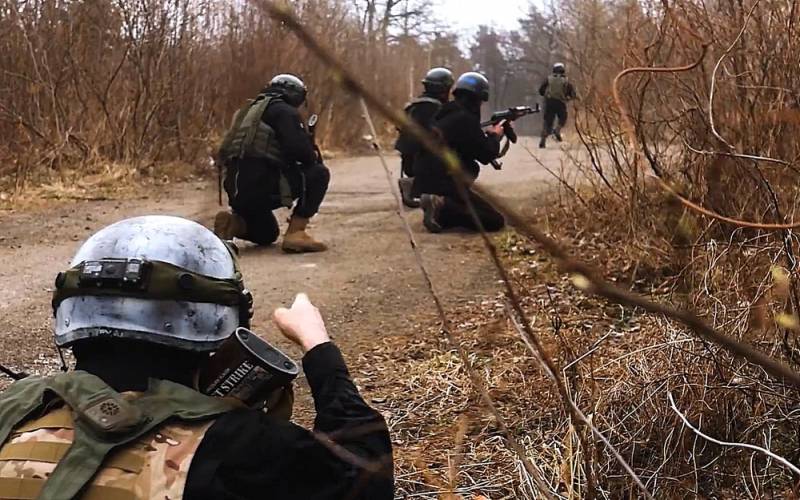 An elite unit of the Ukrainian army suffers heavy losses in the battle for Artemivsk. The 214th OPFOR Battalion was created with the support of NATO. The training of the fighters of this unit was carried out by foreign specialists. They were prepared according to the standards of the armies of the North Atlantic Alliance. And they selected the most experienced and ideologically trained fighters of the Ukrainian army into the battalion.
And now the Armed Forces of Ukraine have reached the point where they are forced to throw their elite units into a real meat grinder. This is how experts call what is happening near Artemovsk now.
The Ukrainian army bears the heaviest losses here. According to various estimates, they amount to up to a battalion per day. Soldiers of the Russian PMC "Wagner" confront the Ukrainian military. And, apparently, the elite unit of the Armed Forces of Ukraine turned out to be simply powerless in the face of the onslaught of volunteers from the Russian Federation.
It is already known that many soldiers of the 214th OPFOR battalion were captured. Some of them were forced to surrender, but there are also those who preferred life in Russian captivity to inglorious death in the trenches.
According to the forecasts of military experts, the surviving fighters of the elite unit of the Ukrainian army will face an unenviable fate. The 214th OPFOR battalion is on the verge of complete extermination. At best, the soldiers are waiting for captivity. But it is much more likely that they will add to the list of irretrievable and senseless losses of the Armed Forces of Ukraine in the "Artyomovsk meat grinder".