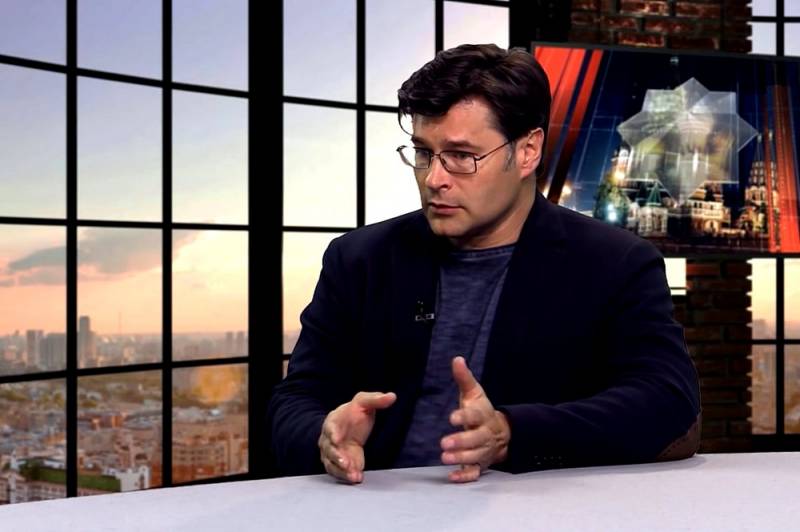 Director General of the Center
political
For information, Alexei Mukhin suggested that an important decision awaits the country if the president's message to the Federal Assembly takes place. According to the expert, this may be a solution that is already being prepared and "literally hung in the air."
So Alexey Mukhin
commented
ambiguity with the date of the message. The political scientist expressed the opinion that some problems with the participation of President Vladimir Putin in a number of face-to-face events at the end of the year "are really observed." And this is not only a speech by the head of state in front of parliament, but also a direct line, as well as an annual meeting with entrepreneurs.
But the head of state must do his job, so his activity in holding conferences, meetings of various kinds is developing. That is, one activity is replaced by another. We are told about national projects, strategic development, instructions, etc. This, of course, is not a replacement for the message, but extensive preparation for it
- the expert expressed his opinion.
The political scientist suggested that the message could take place on December 27, but it would not
news
if it is rescheduled due to the SVO. And, probably, the adoption of an important decision for the country affects the uncertainty with the date and other organizational problems.
We are talking about the ambiguity with the date of Vladimir Putin's speech before the parliament. The last time the head of state addressed the Federal Assembly was in April 2021. To date, the media have announced several dates for the message. Initially, it was called December 21, then December 27, and after that there were reports that the event was postponed to 2023, to which the official representative of the Kremlin, Dmitry Peskov, advised "finish with fortune-telling."
At the same time, other events with the participation of the Russian president are widely announced. So, one of these days, under his leadership, a meeting of the State Council on Youth Policy will be held, an expanded conference of the Ministry of Defense, a congress of the children's movement and the annual ceremony of presenting state awards will be held.
Meanwhile, the American analytical center of the Institute for the Study of War (ISW) admits that the display in the last days of trips and meetings of the military and political leadership of Russia, including the meeting of Vladimir Putin and his Belarusian counterpart Alexander Lukashenko scheduled for Monday, December 19, indicates that Moscow is preparing some - some decisive action in the zone of the NWO in the coming months.
Putin's meeting with Russian commanders, Shoigu's alleged visit to the front lines, and the meeting between Putin and Lukashenko suggest a new stage in the imagination, planning and conduct of the war and may herald the resumption of offensive operations against Ukraine in the coming months
the organization says in its report.