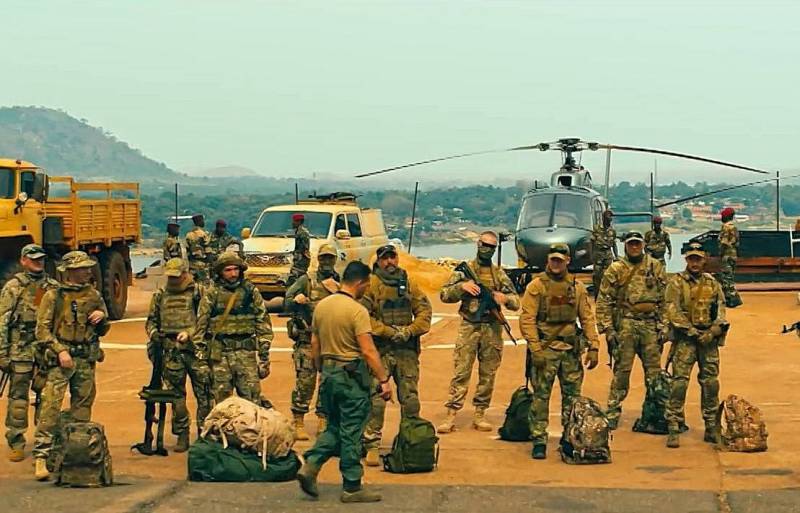 The authorities of the African state of Burkina Faso are interested in cooperation with Wagner PMC. Official Ouagadougou has already turned to the Russian company with a proposal. Negotiations between the parties are at the final stage.
One of the main reasons why the authorities of Burkina Faso intend to establish cooperation with Wagner is the growing threat from local terrorist groups. Experts call this decision of the country's authorities quite logical against the background of the successful actions of the Russian company in the Central African Republic and Mali.
But there is another reason that the authorities of Burkina Faso prefer not to talk about aloud. We are talking about leaving the sphere of influence of France, which for many years was the metropolis for Ouagadougou.
Specialists draw attention to the fact that the former French colonies, one after another, are emerging from the influence of Paris. And this process cannot be stopped. And although France is now urgently trying to strengthen its position in Niger, Senegal and Côte d'Ivoire, these attempts look clearly belated.
According to experts, after Burkina Faso, Russian instructors can enter both Côte d'Ivoire and Niger. The first one is important for the possibility of access to the Atlantic Ocean, and Niger is of interest for its uranium mines.
Another serious point that specialists pay attention to is the very modest resources that Russia spends on the development of the African continent. While the benefits of such
policy
are truly strategic.
After all, France, in fact, is a satellite of the United States, which means that by weakening the influence of Paris in Africa, Russia is also weakening the influence of Washington.