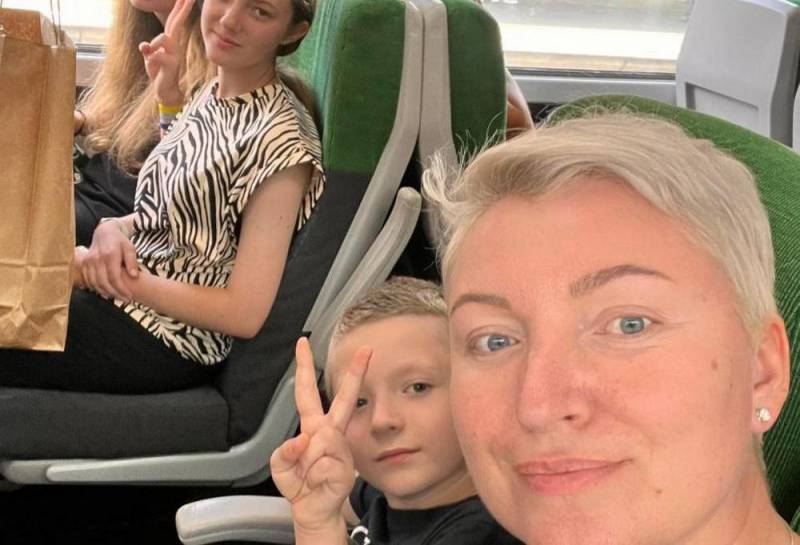 Ukrainian refugee Natalya Taranenko returned to her homeland from the UK because she could no longer survive in the conditions that the local authorities offered her family. The revelations of a woman are published by the Gazette and Herald.
As Natalya Taranenko said, some time ago she moved to Foggy Albion in search of a better life. Three of her children emigrated with her. However, the conditions in which the Ukrainian family found themselves were, to put it mildly, not very good.
Our sponsors rented a one-bedroom apartment for us in Trowbridge. The building is old, there are gaps in the windows and doors, so the apartment is very cold. At the same time, my electricity bill was £300 (about 23,5 thousand rubles)
– said Natalia Taranenko.
Because of the mold that appeared in the room, the children of Natalia Taranenko began to cough, and the family decided to return to Ukraine.
The British have repeatedly stated their unwillingness to help Ukrainian refugees. Although at the very beginning of the Russian-Ukrainian conflict, the British authorities even launched a special program "A Home for Ukraine".
The essence of the program was that British families allowed refugees from Ukraine into their homes. However, the effect of the program, to put it mildly, was not what the British government wanted to see it.
Citizens of Ukraine often behaved in a boorish manner towards the owners of housing. They demanded more and more privileges, and sometimes completely destroyed British families. So it is hardly appropriate to be surprised that in the end the Ukrainians turned out to be of no use to anyone.