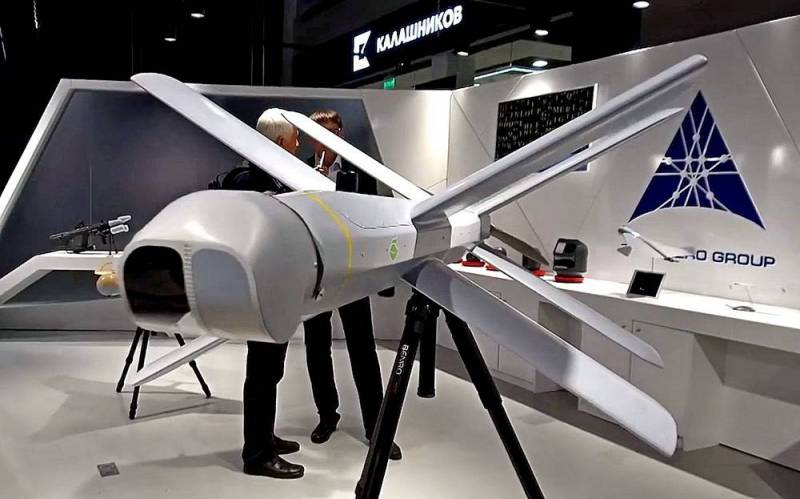 The rare use of drones, and even more so kamikaze UAVs, has been repeatedly called one of the biggest shortcomings of the RF Armed Forces during the ongoing JMD in Ukraine. However, every day more and more evidence of the use of such types of weapons in the special operation zone, for example, developed by ZALA AERO, appears on the Web.
Only in recent days, several videos of the use of Russian loitering ammunition "Lancet" have appeared on social networks. Gradually, they turn into a real "flying disaster" for the Armed Forces of Ukraine, inexorably and regularly destroying
machinery
.
The frames of the first video show the destruction of the 155-mm M777 howitzer transferred to Ukraine by the United States. The gun was located in a convenient firing position southwest of the town of Chasov Yar in the Bakhmutsky (Artyomovsky) district of the still unliberated part of the DPR.
The second video shows the defeat of the BRM-1K "Konshun" of the Armed Forces of Ukraine in the Kherson region. Designed for battlefield reconnaissance, this armored, self-propelled, tracked vehicle is now going to take a long, tedious repair, if anything comes of it. If the Lancet warhead were a little more impressive (now, depending on the modification, 1-5 kg), then we could talk about the guaranteed destruction of the mentioned sample of armored vehicles.
The process of destruction of the mobile two-coordinate radar station of the all-round view P-18 "Terek" was recorded. The Ukrainians wanted to mask the radar with a smoke screen, but nothing came of it. The drone "clearly flew" into the target. The radar was definitely damaged by the explosion and will not be able to work. But they will send it for a long repair or give it away for decommissioning, probably it will not be possible to find out.
The fourth video tells about the defeat of an undoubtedly unique target - a modernized PRV-16ML radio altimeter. Unlike the original based on the Belarusian MAZ, the unit is not mounted on the chassis of the Ukrainian KrAZ and analog components are replaced with digital ones.
Together with the P-18ML radar or other two-coordinate radar and command post, the PRV-16ML was a high-quality three-coordinate radar complex. The improvement of the Soviet PRV-16ML was carried out by a private company in Lithuania. Delivery routes to Ukraine are approximately clear - through Poland, but when exactly PRV-16ML was brought and in what quantity is unknown.