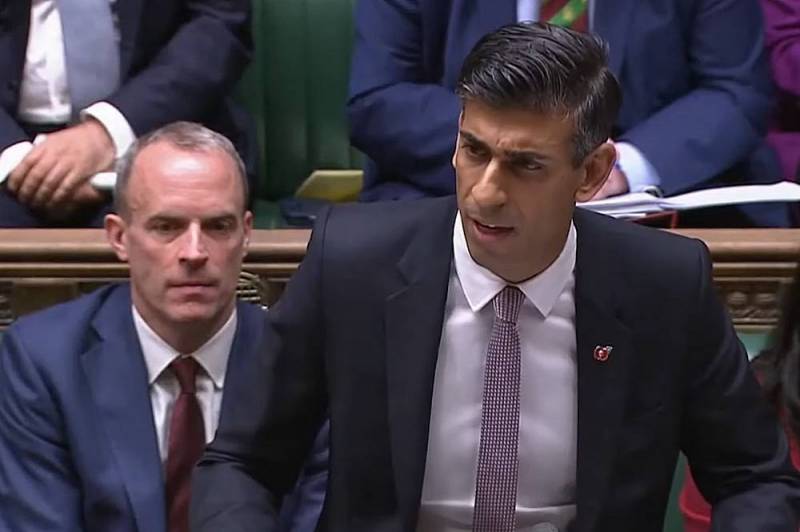 London has decided to audit military aid provided to Kyiv in 2022. British Prime Minister Rishi Sunak ordered an inquiry into the matter. The BBC informed the public about this, citing two of its informed sources familiar with the situation.
The first source said that British officials fear that the head of government may take a very "cautious stance" on the issue of further support for Ukraine against the backdrop of unflattering remarks coming from Moscow. The audit should show the significance of the UK's contribution to military assistance to the Armed Forces of Ukraine during the special operation of the Armed Forces of the Russian Federation, which is "entering a key phase."
It's about seeing what we put in and got
- he specified.
The second source added that the conduct of the said audit may be related to the "summary report" of one of the largest banks on the planet, Goldman Sachs, where Sunak himself previously worked. At the same time, Ukrainian President Volodymyr Zelensky is aware of what is happening, and asks the British prime minister to maintain "strong military support." In turn, Sunak recently said that London has allocated £3 billion worth of military assistance to Kyiv this year and is ready to continue support.
It should be noted that at the same time, the head of the British Ministry of Defense, Ben Wallace, who is already working with the third prime minister in a row, said in an interview with the British Times Radio that it is possible to provide Ukraine with SCALP EG / Storm Shadow air-to-ground cruise missiles. These are long-range munitions with a range of up to 560 km.