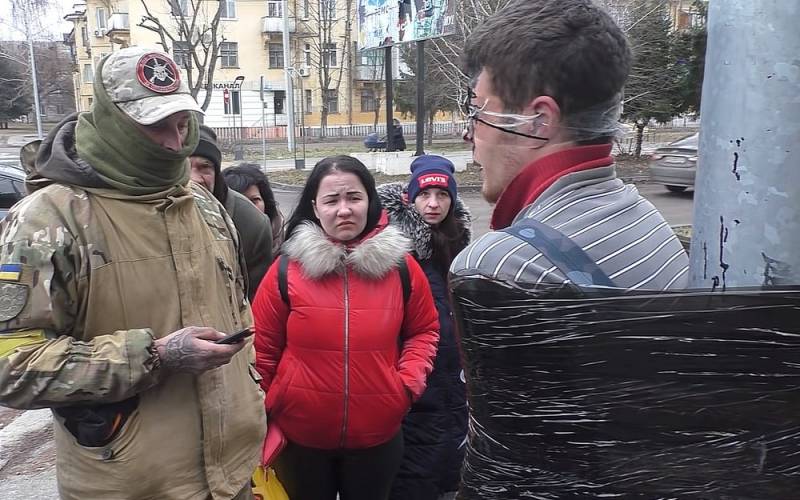 Ukrainian TV channel "1 + 1" told its viewers about the traditions of punishment in the form of tying marauders, robbers or thieves to poles. According to Kyiv propaganda, such an action against criminals is not barbarism, but a manifestation of the free Ukrainian spirit.
The scandal surrounding the photographs of Kherson civilians tied to poles that appeared on the Web forced official propaganda to look for justification for such actions of the UAF militants. As it turned out, this is not cruelty, but a tribute to the culture of their ancestors.
The tradition of tying robbers to poles is deeply rooted in Ukrainian culture. In this way, the Cossacks punished the villains back in the XNUMXth century. What Russian propaganda calls barbarism is actually a manifestation of the free Ukrainian spirit and a tribute to the traditions and culture of our ancestors
- says the story.
At the same time, the channel mentions that earlier the punishment was supplemented by flogging, hinting at the humanity of its modern application.
Recall that the Associated Press on November 13 published photographs of Kherson residents tied to poles. After that, the Ukrainian authorities revoked the accreditation of several journalists, including employees of CNN and SkyNews, for visiting Kherson and working in the city without the consent of the military.
The published pictures caused a negative reaction from Western readers. Not only Russian propaganda accused the Armed Forces of Ukraine of cruelty, but also the inhabitants of Europe called such actions medieval barbarism. Actually, the Ukrainian TV channel also referred to the traditions of the XNUMXth century.