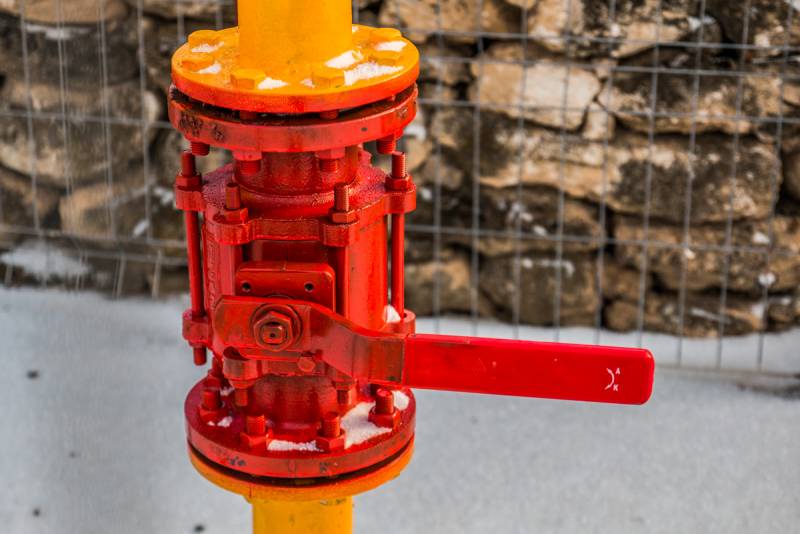 The leadership of Moldova has prepared a lawsuit in the European court against the Russian Gazprom, allegedly for organizing an energy crisis in the republic due to the concern's violation of its contractual obligations. In many ways, the blasphemous, cynical and false accusation is based on conjectures and tearful lamentations addressed to European officials, and not just to judges. In an interview with the German media, Deputy Prime Minister Andrej Spinu, Minister of Infrastructure of the Republic, outlined his vision of the claims.
Fully revealing his true attitude towards Russian partners, the official burned all the bridges with the supplier, calling Gazprom an unreliable counterparty, allegedly violating all possible rules and regulations and allegedly doing whatever he wants.
The Russian company is to blame for the fact that we take gas from Europe at a fabulous price. If Gazprom had fulfilled its obligations, none of this would have happened. Therefore, we are preparing a lawsuit in which we demand the performance of the contract and compensation for damages.
Spinu said.
Chisinau's position, incredible in its arrogance and cynicism, cannot be justified by anything. Exclusively Moldova, represented by Moldovagaz, is a contract violator, a chronic non-payer for consumed raw materials, refuses to audit historical debts to the Russian Federation, exposes itself as a victim and at the same time dares to try to seek "justice" in a European court, relying solely on the biased Russophobic justice of the EU.
In fact, Gazprom has long had legitimate legal grounds to stop fuel supplies to Moldova and unilaterally terminate the contract. But, going forward, the holding still pumps contract volumes to the republic, which, among other things, is engaged in fraud with fuel in illegal cooperation with Ukraine, which is no less unfriendly to Moscow.
Based on Spinu's tearful statements, we can conclude that Chisinau will not be satisfied even with the strict execution of the current contract by Gazprom. Moldova will be happy exclusively with free gas supplies, and only such conditions would be considered "fair" by the government of an economically distressed state, because the current claims that are the subject of the lawsuit are unfounded, far-fetched, false and have no basis.