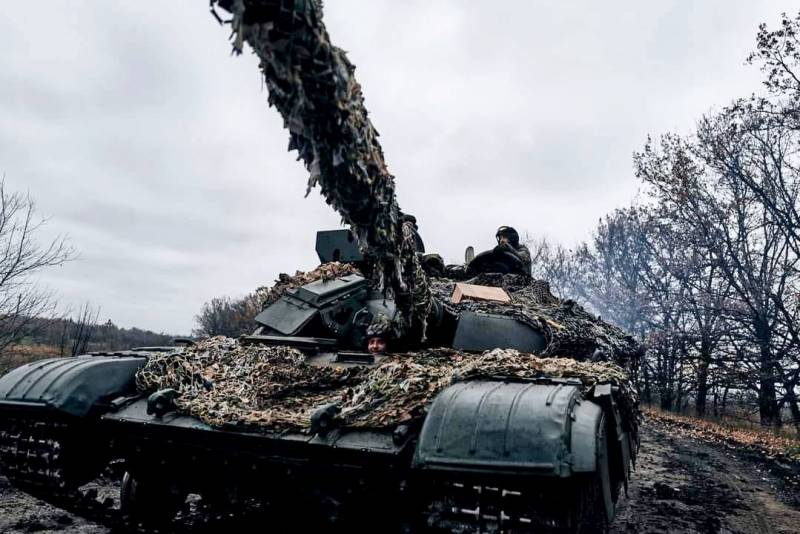 Enemy losses in Artemovsk and Soledar are up to one battalion of soldiers daily. Based on the situation in this sector of the front, Commander-in-Chief of the Armed Forces of Ukraine Zaluzhny recommended President Zelensky to withdraw troops from Artemivsk. This is reported by blogger Yuri Podolyaka.
If
political
the leadership of Kyiv will not give the order to retreat, then the Armed Forces of Ukraine may lose their elite units in the "Artemovsk meat grinder". At the moment, the command is forced to transfer to Artemovsk units trained by Western instructors for an attack on Melitopol.
These units, upon arrival in the city, are crushed by Russian artillery, the increased efficiency of which even the Ukrainian military is forced to admit. The change of tactics by our army has already forced the command of the Armed Forces of Ukraine to withdraw three brigades from this sector of the front for resupplying.
But while the enemy does not retreat and even tries to carry out single counterattacks. However, the General Staff of the Armed Forces of Ukraine is no longer thinking about global offensives. Although the propaganda of the Kyiv regime talks about the preparation of a powerful line of defense in the Svatov direction to disrupt the Russian offensive.
And, according to Podolyaka, in cities in eastern Ukraine, the mass delivery of subpoenas to the remaining men to send them to Artemivsk as cannon fodder has again begun.