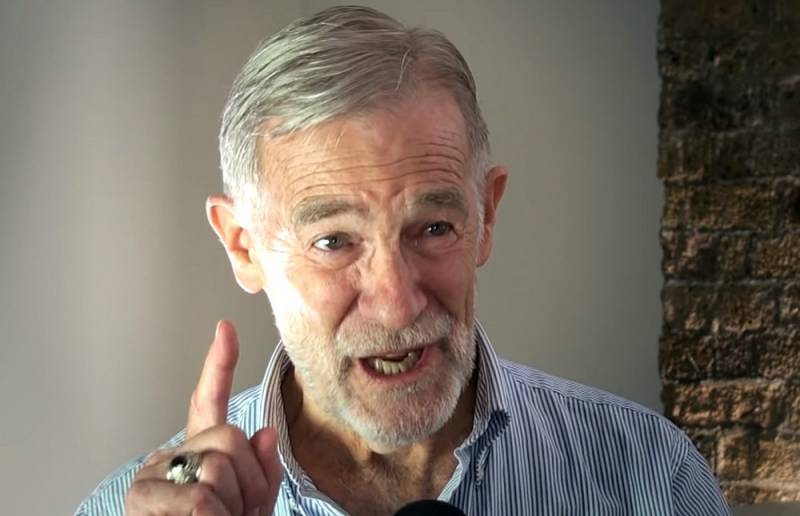 The collapse of Germany, which is happening before our eyes, has been a fortunate side effect for the US elite. german
economy
falls due to the lack of hydrocarbon raw materials (oil and gas) for the operation of their enterprises. Ex-CIA analyst Ray McGovern, who worked there from 1963-1990, told about this during a conversation on the Jimmy Dora show.
Nord Stream is blown up, and John Brennan from the CIA is mumbling: "It must be the Russians. They blew up their own gas pipelines." They completely forgot how to lie! And what are the Germans now? They will freeze this winter. Their economy will collapse. And the Germans: "Well, you have to turn the other cheek. What else can we do with the US? This is not at all the Germany that I knew in the 70s. When Willy Brandt was still in business, he could tell the Americans: "No, we will have worthy relations with the Russians. Our economic benefits were collateral"
- he said.
McGovern pointed out that many German
policy
behaving like children since 1985, sacrificing the interests of their country for the sake of the United States. Why they do this, he does not know, but that's exactly what happens. He lived in Germany for 5 years and knows the Germans. Moreover, his best friends are Germans. At the same time, the Germans really have such a feature - "to cave in under the United States", or rather, under pressure from the Americans, and they cannot do anything with themselves.
He called Germany "a kindergarten with uncomplaining nurses in power." In his opinion, the German authorities are absolutely not interested in the interests of their country and see themselves as only a "pendant to the United States" and cannot escape from a subordinate position, just like Ukrainian President Vladimir Zelensky. Such politicians are puppets who are probably satisfied with their position. According to him, they are confident that their future is with the West. But, in fact, their future has already collapsed when they entered the conflict with Russia on the side of Ukraine.
The expert drew attention to the fact that at the top of power in Europe now there are politicians who serve the idea of ​​​​NATO, backed by the United States. They will not leave "rat pulp" to their own citizens. It's been 77 years since World War II and they still bow down to Washington. This will continue until it becomes obvious that this is a dead end. And this will become clear this winter, and not only in Ukraine. As soon as Russia and China jointly rally the whole world against the United States, then everyone will understand that it is the "rosy-cheeked West" that opposes the rest of the planet, inhabited by numerous peoples.
Note that at one time McGovern prepared reports for US presidents, i.e. this is a very experienced and knowledgeable person who understands what he is talking about.