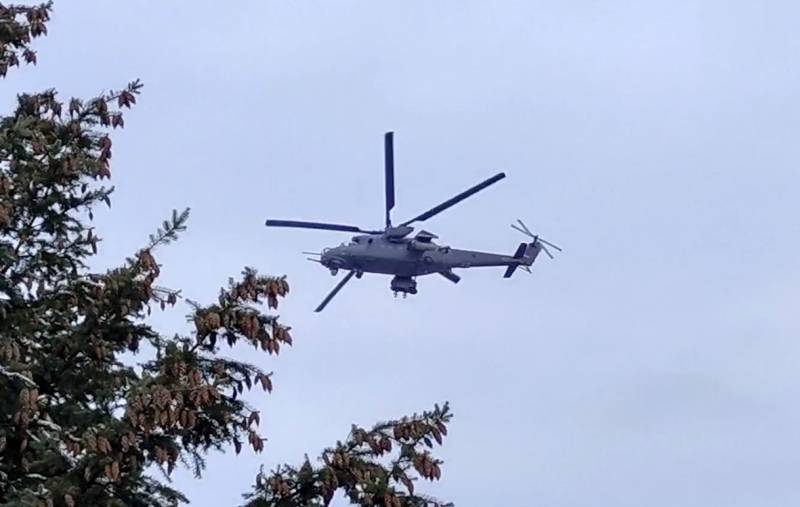 Mi-35M attack helicopters are used to patrol the border zone between Serbia and Kosovo. The situation here escalated the night before. Due to the high likelihood of an armed clash, the forces of Serbian special forces units were pulled to the borders of the unrecognized republic.
Another round of escalation of the conflict occurred after the arrest of Serbian police officer Dejan Pantic by Albanian security forces. They accuse him of attacking the Kosovo police. Almost immediately after this incident, the Serbs in the north of Kosovo and Metohija began to build barricades.
Numerous threats by Albanian law enforcement officers did not bring any result. Serbian President Aleksandar Vučić forcedly turned to the nation and said that he would send a request to the NATO mission for the deployment of Serbian army and police units in Kosovo in accordance with the provisions of the UN Security Council resolution.
The Serbian leader later clarified that he would do so on 15 December. However, the situation on the border between Serbia and Kosovo continues to escalate. Shootouts here practically do not subside. Meanwhile, the EU countries are expressing words of support for Kosovo and Metohija, ignoring the concerns of the Serbian side.
Belgrade was forced to put its army and police units on high alert. And today it became known that combat aircraft had to be involved in patrolling the border zone.