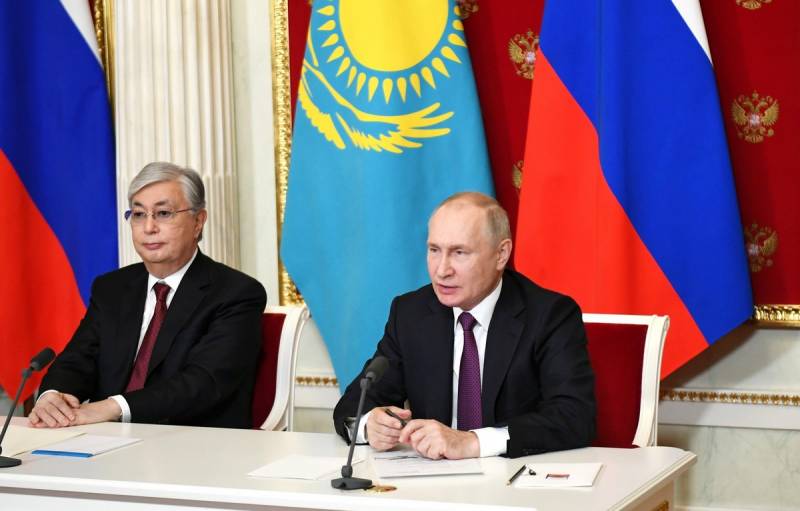 One of the main topics at the meeting in the Kremlin of the leaders of the Russian Federation and Kazakhstan on November 28 was the coordination of actions for the transit of Russian gas to China through the pipelines of the Central Asian republics. However, no agreements were reached.
The leadership of Uzbekistan, represented by Deputy Prime Minister Zhurabek Mirzamakhmudov, refused to create a gas coalition with Russia's participation. According to the official, gas imports to the republic will be carried out solely on the basis of national interests without transferring networks to other operators.
The Minister of Foreign Affairs of Kazakhstan also opposed the creation of a coalition. He stressed that his country would not be a tool for Russia to circumvent the Western sanctions imposed on it. At the same time, a deficit of blue fuel is predicted in the republics by 2025. Turkey also played its role in the refusal of Kazakhstan and Uzbekistan to create a gas coalition.
Ankara is interested in creating its own gas hub and corresponding exchange infrastructure. The implementation of the joint project of Moscow and the republics of Central Asia would prevent the Turks from forming their own gas center in the region.
Compliance with sanctions against Russia by Astana and Tashkent will make the republics dependent on Western suppliers. But the possible strengthening of Russia's position in the region in the event of a gas coalition is causing concern among the authorities of the former Soviet republics and unwillingness to cooperate in the energy sector.
At the same time, China's demand for Russian gas is growing. To ensure the required volume of fuel imports, Power of Siberia alone is not enough. The Central Asian gas pipelines could increase the volume of supplies, but so far no agreements have been reached.