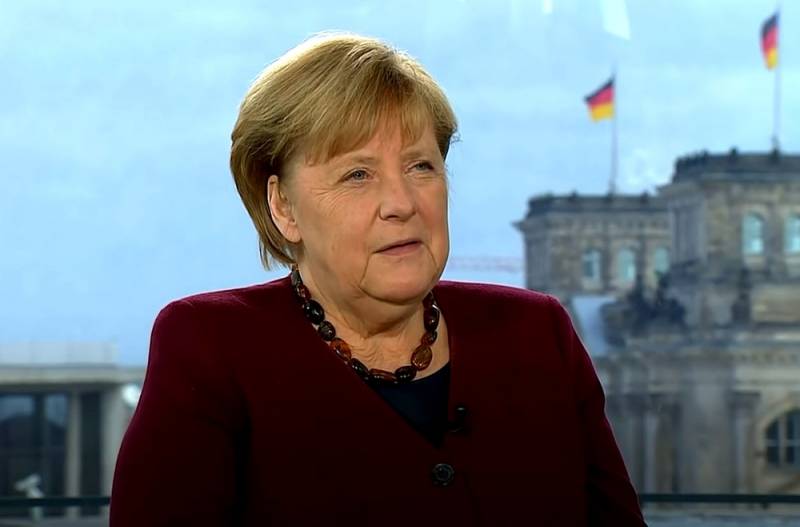 The public continues to discuss Angela Merkel's recent phrase that Minsk-2 was needed to give Kyiv time to strengthen itself militarily against Moscow. The head of the Institute of International
political
и
economic
strategies (RUSSTRAT) Elena Panina.
Vladimir Putin and Alexander Lukashenko spoke about surprise and disappointment in Merkel after her frankness. The latter suggested that the words of the former chancellor are not true, since the negotiation process in the Belarusian capital went on for about 16 hours and the delegation was determined to achieve peace in the Donbass.
Panina is also sure that Merkel slandered herself. The director of RUSSTRAT believes that the ultimate goal of the negotiations was not achieved not because of Merkel's position, but because of opposition from Washington, but the ex-Chancellor of Germany does not mention this.
The reason for Merkel's revelations is that with her confession she seeks to bargain for herself an indulgence for the period when she defended Nord Stream 2 and the policy of obtaining cheap hydrocarbons from Russia as the basis for Germany's economic success.
- said Elena Panina.
Thus, Angela Merkel is trying to "justify herself" to the United States against the backdrop of "re-fascisization of the West in the face of a deep systemic crisis." Panina believes that at the moment Russophobia in Germany has many similarities with the anti-Semitism of the Hitler era and the retired German politician fears the consequences of his pro-Russian position.
The process of fascisation is only at the very beginning, and it will take more and more radical forms. Bringing Hitler to power is not required: he is already in power. And for a long time: we have seen it since the bombing of Yugoslavia, the war in Iraq, the invasion of Libya, the banderization of Ukraine
- the head of RUSSTRAT is sure.