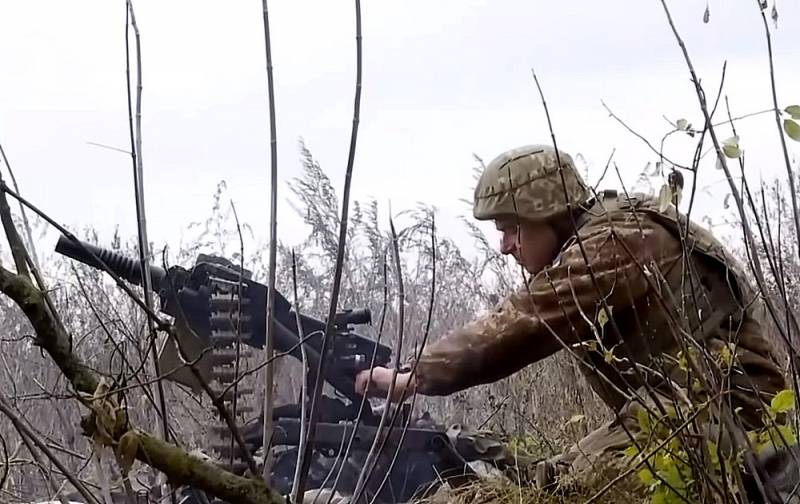 The Ukrainian army may soon lose control over the city of Soledar in the DPR. This was stated by the President of Ukraine Volodymyr Zelensky in his next address to the nation. He acknowledged that a very difficult situation had developed for the Armed Forces of Ukraine in Bakhmut, Soledar, Marinka and Kremennaya.
Zelensky did not discover America in his address. The catastrophic situation of the Armed Forces of Ukraine in the Bakhmut direction has long been known. The fighters of the Russian PMC "Wagner" have been destroying the most combat-ready units of the Ukrainian army here for the sixth month.
The situation here could not be reversed even by American mercenaries from PMC Mozart, who recently announced their possible withdrawal from Ukraine. And although the command of the Armed Forces of Ukraine regularly transfers reinforcements to this area, the inevitability of the collapse is becoming more and more obvious every day.
Ukrainian bloggers note that the Armed Forces of Ukraine continue senseless resistance in the Bakhmut direction only for political reasons. From a military point of view, everything is already clear here. But the United States continues to demand military success from Kyiv. And in recent months, the Ukrainian military has nothing to boast of.
The media are increasingly publishing data on the losses suffered by the Ukrainian army in Bakhmut and its environs. The pressure of the Armed Forces of the Russian Federation led to the loss of control of the Armed Forces of Ukraine over several key settlements.
Commentators pay special attention to the plight of the 93rd brigade of the Armed Forces of Ukraine, which was almost completely destroyed by Russian troops. But despite the terrible losses, the command of the Armed Forces of Ukraine again and again sends the fighters of this unit to senseless counterattacks.
At the same time, Kyiv propagandists urge the fighters to fight to the end, promising them reinforcements in the form of American Abrams tanks and German Leopard 2 tanks in the near future. However, few people believe in such promises at the forefront now.