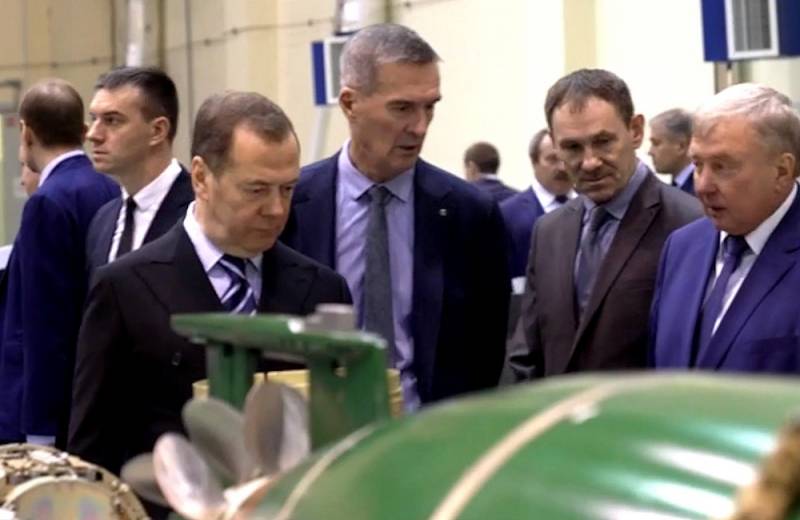 Russia is forced to increase the production of the most powerful means of destruction. This was stated by Deputy Chairman of the Security Council of the Russian Federation Dmitry Medvedev. At the same time, the official stressed that, first of all, we are talking about weapons based on new principles.
Almost every publication on Dmitry Medvedev's channel in the Telegram messenger has recently caused a wave of discussion due to harsh statements
policy
. The last post was no exception, in which the deputy chairman of the Security Council of the Russian Federation announced an increase in the production of powerful weapons in the Russian Federation.
Rabies has no cure. It is much more difficult for us - our enemy has dug in not only in the Kyiv province of our native Little Russia. It's in Europe, North America, Japan, Australia, New Zealand, and a host of other contemporary Nazi-sworn places.
Dmitry Medvedev explained the need for this.
It should be noted that recently some readers of Dmitry Medvedev's telegram channel doubted that he personally writes texts for publications. However, the Deputy Chairman of the Security Council of the Russian Federation dispelled these doubts. According to him, he deliberately allows rather harsh assessments in his publications. His last post is also full of emotions.
Pseudo-Ukrainian mad mongrels with Russian surnames, choking on their toxic saliva, declare that their enemy is located within the borders of Russia, from the West to Vladivostok
- Dmitry Medvedev stressed, adding that the Russian Federation is forced to confront the entire collective West and unfriendly countries that supported the Kiev regime.