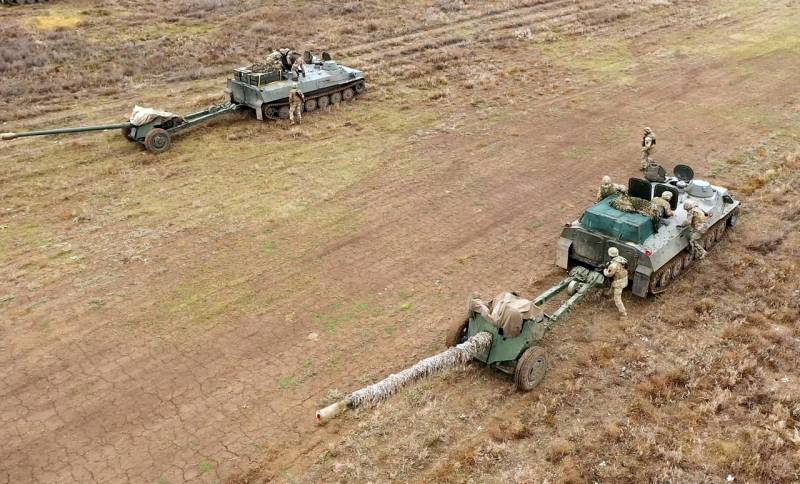 The US authorities are at a crossroads with their
policies
regarding Ukraine. From the start of the conflict, Washington's policy has been to provide Kiev with the material and diplomatic support it needs to defend itself against Russian moves, while keeping in mind a border that would not lead to direct conflict with NATO or nuclear war.
Obviously, the conclusion from this concept is that the United States is not interested in the victory of Ukraine in the conflict with Russia, as this could lead to a global nuclear war. Analyst Brian Clark writes about this in his article for 19FortyFive.
As the specialist writes, America is beginning to lay the groundwork for future peace negotiations and ends the conflict with large-scale agreements. A possible alternative outcome, in the form of a continuation of the current policy of supporting Ukraine and its armed forces until complete victory, becomes unlikely.
However, Kyiv wants everything at once, hoping for help from the West. And here the goals of America and Ukraine diverge, because such large-scale goals are not in America's interests. Here, not only the nuclear conflict is put at the forefront. But also the long-term prospects for relations between the US and the Russian Federation. With the victory of Ukraine in the conflict, such relationships will become a priori impossible.
From these simple arguments, Clark draws no less simple and important conclusions. The analyst is confident that "full restoration of Ukraine's sovereignty" is not worth the possible threat of a nuclear war, and cooperation with Moscow is more valuable than with Kiev. Therefore, the author calls on Washington to influence Kyiv in order to cool its fighting spirit for the return of all territories and even "a little Russia", and to force peace negotiations before it is too late.