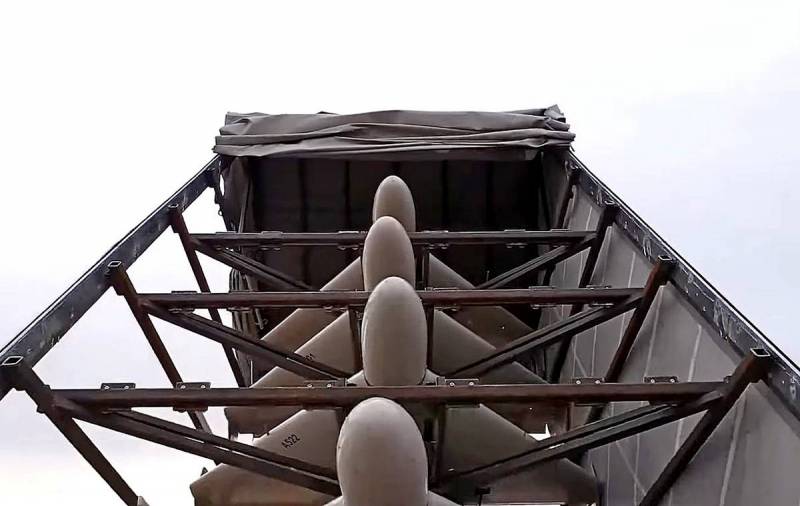 Last evening and the morning that began, the territories controlled by the Kyiv regime were again under fire from the RF Armed Forces. Ukrainian eyewitnesses, functionaries and information resources reported explosions in Nikopol, Kherson and Odessa region.
Around 20:30 on December 9, an air raid alert was announced in the Dnepropetrovsk region and at the same time attention was drawn to the threat of shelling. At 21:00, the authorities canceled the air raid alert, but the threat of shelling was not removed. At approximately 23:00, explosions were recorded near the city of Nikopol. At approximately 06:30 on December 10, the threat of shelling was declared off. At 07:00, the mayor of Nikopol, Alexander Sayuk, confirmed that the evening and night had passed in alarm and shelling.
Between 19:00 and 20:00 on December 9, an air alert was announced on the right bank of the Kherson region. Explosions were recorded in Kherson itself and its environs (in the villages of Chernobaevka and Antonovka). The General Staff of the Armed Forces of Ukraine informed that the Russian Armed Forces were firing artillery from the left side of the Dnieper River and that there was a threat to the work of Russian DRGs. At the same time, the operational command "South" announced that the Russians had launched Shahed-136/131 kamikaze drones in the direction of Nikolaev, Kherson and Odessa.
According to OK "South", the RF Armed Forces delivered strikes with the help of the above-mentioned loitering ammunition on energy infrastructure facilities in the Odessa region. There were no casualties, but the attacks caused significant damage to the region's energy sector. Ukrainian air defense tried to repel the attack of drones, but part of the "flying mopeds" broke through the air defense system. Hundreds of thousands of people were temporarily left without electricity. The authorities of Odessa said that on December 10, electric transport in the city would not work, there were interruptions in communications and electricity.
The command of the Air Force of the Armed Forces of Ukraine said that 10 kamikaze drones out of 15 launched by the Russians were shot down near Kherson, Nikolaev and Odessa. However, these figures raise questions. The Russian Defense Ministry has not yet commented on this information.