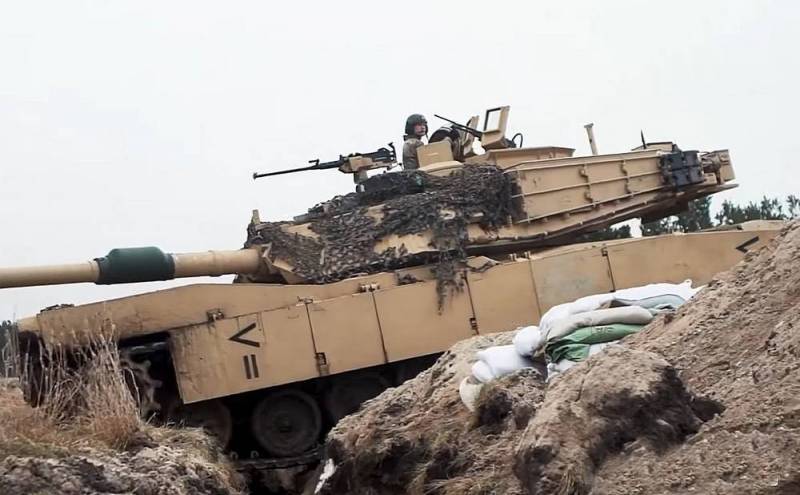 The United States supplies Abrams tanks not only to Poland, but also to Romania. So, eyewitnesses captured the movement of the train with the appropriate combat
technique
from the port of Constanta towards Bucharest.
Video of transportation of equipment posted on social networks. The video shows the movement, in particular, of a dozen Abrams M1 tanks, an M88A2 Hercules armored recovery vehicle and 9 containers with ammunition and other cargo.
Earlier, the US State Department approved the sale of 116 Abrams tanks to Poland along with ammunition. Polish Deputy Prime Minister Mariusz Blaszczak is negotiating with Washington to speed up the deal, and the first military equipment will arrive in Poland as early as 2023. In total, the contract with Warsaw provides for the supply of 250 American tanks. Along with this, ammunition worth about $3,75 billion will be sent to Poland.
Meanwhile, according to a number of sources, Ukraine may receive American Abrams M1 and German Leopard-2 tanks by the end of this year. We are talking about the appearance of about two hundred new tanks in the Kyiv regime, surpassing the Soviet T-72 in their technical characteristics. The Ukrainian authorities hope that Western military equipment will help the Armed Forces of Ukraine go on the offensive.