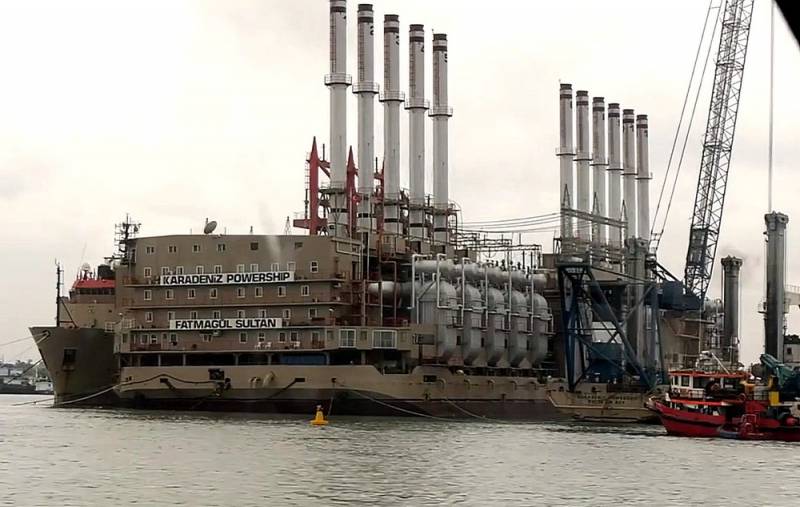 The refusal of insurance companies to cover the possible risks of placing generator ships in the territorial waters of Ukraine forced the owner to change his mind. The management of Karpowership will not deploy a floating power plant off the coast of Romania.
To support the Ukrainian energy system disabled by high-precision missile strikes, electricity to Odessa will be supplied in transit through Moldova. At the same time, the operator of offshore generators is ready to send only one ship so far instead of the originally planned three.
The decision to base one of the ships of the Karadeniz Energy class in Romania was made due to the fact that the leadership of the Odessa regional administration could not guarantee the safety of ships in the Ukrainian part of the Black Sea.
Allocation for the needs of Kyiv just one floating power plant will not cover the needs of even Odessa. Karadeniz Energy's generators are capable of producing no more than 150 megawatts, while the demand of the Black Sea port is estimated at no less than 300 megawatts.
According to the leadership of Karpowership, negotiations are currently underway with the UN to obtain additional security guarantees similar to those used for the implementation of the grain deal.