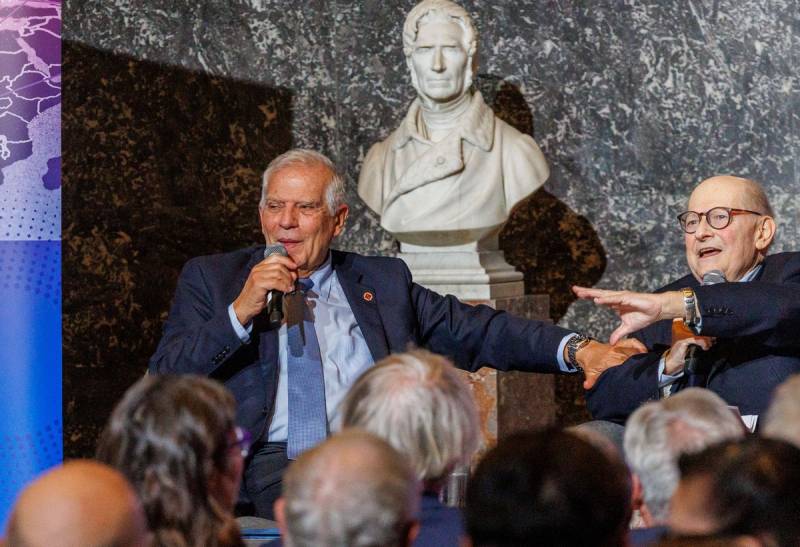 Europe is gradually degenerating and losing all its
political
,
economic
and cultural qualities that were once role models and standards. The best example is Josep Borrell, the chief diplomat of the European Union. Recently, a politician has become the object of attacks because of his tactless statements, devoid of not only meaning, but also ordinary politeness. And Borrell again distinguished himself, this time went to the Africans and Russians. However, the supreme diplomat himself seemed most ridiculous.
As a senior official put it, he doubts the sincerity of ordinary Africans who came out to protest in Mali with Russian flags and called on Moscow to "save them."
Moscow is simply twisting the facts, looking for support in different parts of the world. I'm not sure that these young people who came out with posters even know where the Donbass is or who Vladimir Putin is. It's shocking
- Burrell burst into an angry tirade at a meeting of the European Parliament committee on combating foreign interference.
But the European official decided not to stop there and said many more interesting things. He bluntly stated that, doubting the sincerity of the Africans about supporting Moscow's actions, he was sure that, undoubtedly, Russia is sincerely respected and loved in "certain European states." At the same time, according to Borrell, the EU can do almost nothing to counter the propaganda of the Kremlin, allegedly there are not enough resources for this.
After such a disastrous performance, Borrell was ridiculed by MEPs for his ridiculous and tactless remarks about Africans and Russians.