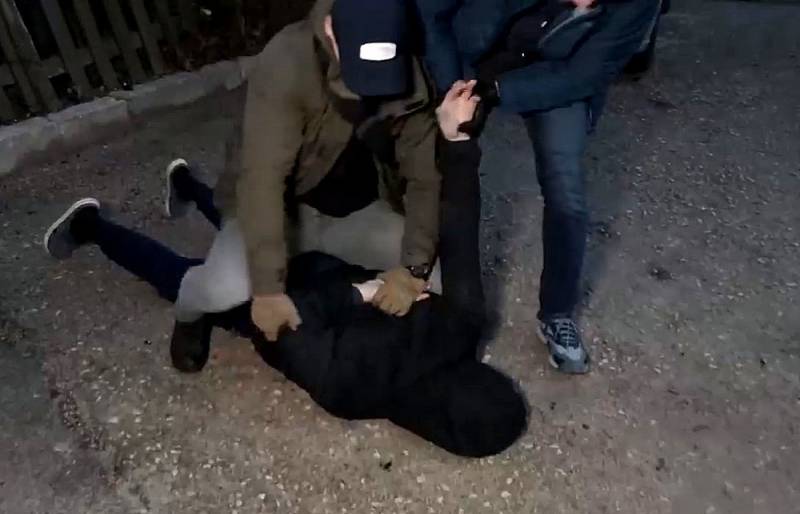 The FSB of the Russian Federation has published footage of the detention of two residents of Sevastopol. They are suspected of treason. According to the Russian intelligence service, the detainees were longtime agents of the SBU.
The published footage shows how the fighters of the FSB special forces handcuff two men. Subsequently, searches were carried out at their places of residence, during which documents, means of communication and money were confiscated.
According to the FSB, one of the detainees was recruited by the Security Service of Ukraine back in 2016. After February 24, for a monetary reward, he transferred information about military facilities of the Russian Federation to his curators.
This summer, the man attracted his acquaintance to cooperate with the Ukrainian special services. This person gave the SBU information about FSB facilities for money. It is emphasized that all information was made available to the Ukrainian special services through the WhatsApp messenger.
Criminal cases were initiated against both detainees under the article "Treason". The punishment for it provides for imprisonment for a term of 12 to 20 years. The court authorized the arrest of the suspects for two months.
It should be noted that this is not the first case of detention of Russian citizens on suspicion of spying for Ukraine. Previously, similar cases were recorded in different regions of Russia and in the newly annexed territories.