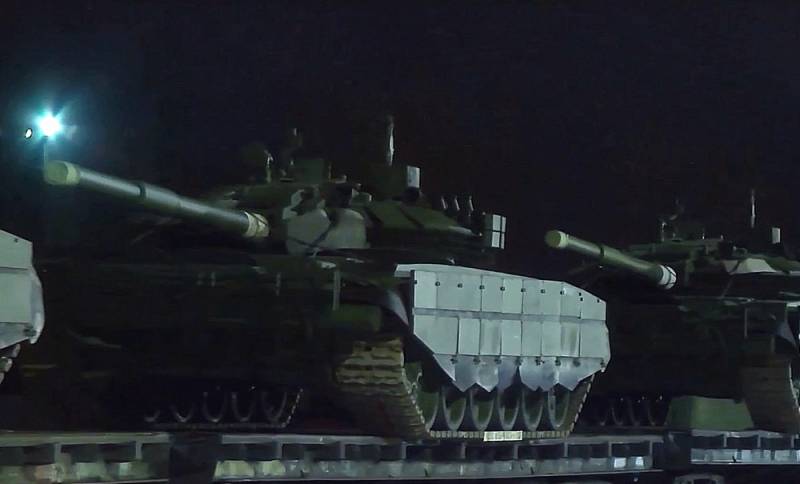 The new T-72B3M tanks, which have recently left the Uralvagonzavod workshops, are equipped with improved protection. As Military Watch Magazine noted, a number of armor elements are made according to the patterns of more modern T-90Ms.
The new upgrade package, which was seen on the new batch of T-72B3, significantly increased the level of protection of the tank. The biggest changes were made to the side armor with track protection. Visually noticeable is also the presence of a lattice under the tank turret and new guides for smoke grenades. In general, the appearance of the tank, which, according to MW, will be called the T-72B4 or T-72B3M2, has become closer to the T-90M.
It is obvious that the changes in the design were made on the basis of experience gained during the special operation. Additional protection will significantly increase the survivability of the T-72B3M in battles on the line of contact.
At the same time, MW doubts the effectiveness of improvements against Javelin missiles. It is possible to ensure a high degree of crew protection in the event of an attack by American anti-tank weapons if the tank ammunition is isolated from tankers, as is done on the T-90M.
If the upgrade package proves to be effective, then Russia will be able to quickly install it on more than a thousand T-72 tanks. Approximate in characteristics to the T-90M, such combat vehicles will provide an advantage on the battlefield in the NVO zone.