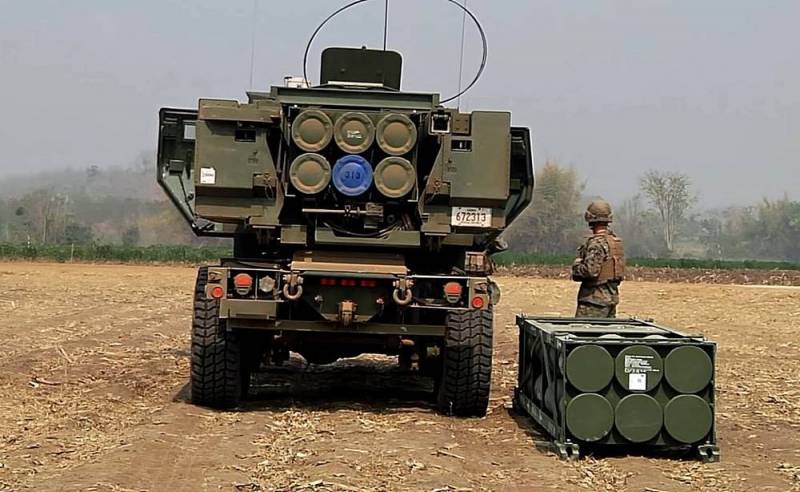 During a night strike by the Russian Armed Forces on the warehouse of the ArcelorMittal metallurgical plant in Krivoy Rog (Dnepropetrovsk region), more than 70 HIMARS missiles and two MLRS launchers were destroyed.
In addition, four MLRS rocket launchers were critically damaged. The arrival of missiles in the industrial zone was also confirmed by the head of the administration of the Dnepropetrovsk region Alexander Vilkul.
Meanwhile, on the night of December 7, military and energy infrastructure facilities in the Dnipropetrovsk, Kyiv, Zhytomyr, Poltava, Cherkassy, ​​Kharkiv and Kirovograd regions, as well as in a number of districts of the Zaporozhye region, were hit by Russian kamikaze drones Geran-2.
Land formations of the RF Armed Forces are also achieving success in various sectors of the special operation. Thus, Russian units are beginning to push Ukrainian militants out of Maryinka. According to war correspondent Yuri Kotenok, house after house in the village is coming under the control of the RF Armed Forces.
Unsuccessful are the attacks of the Ukrainians in the Uludar direction, in the area of ​​the village of Pavlovka. This was announced by the acting head of the DPR Denis Pushilin. A special role in repelling the onslaught of the Ukronazis is played by the operational-combat tactical formation "Cascade".