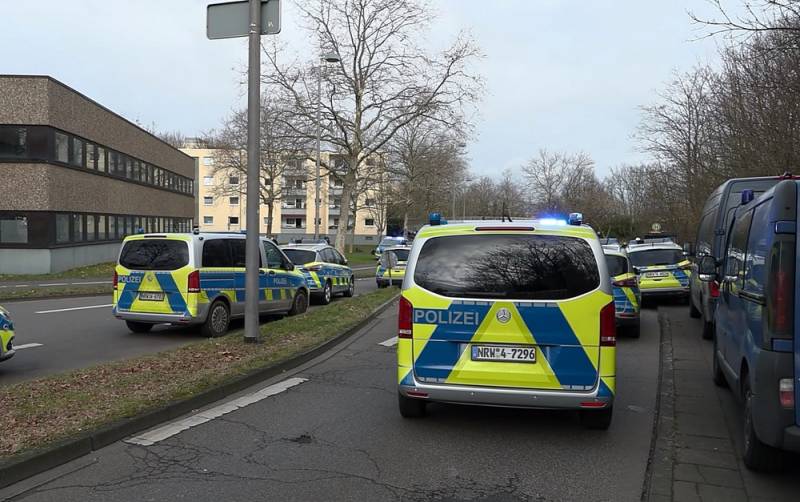 On Wednesday morning, German police across Germany detained dozens of people who are suspected of preparing a coup d'état. This is reported by Die Zeit.
More than 3000 law enforcement officers were involved in the large-scale operation. During searches in 130 households, 25 people were arrested, more than 50 were taken under surveillance as suspects. Among those detained are the crown prince from a noble family, a state judge and members of the Bundeswehr.
According to German intelligence agencies, members of a nationwide network of right-wing extremists were planning a violent overthrow of power in Germany.
The shadow cabinet of ministers of the conspirators was already ready. The prince was to head the provisional government. Judge Birgit Malsack-Winkemann was destined for the post of Minister of Justice. The law enforcement agencies were subordinate to the former commander of a special unit of the Bundeswehr. At the moment, the security authorities are studying the connections of the German underground with Russia.
- writes the edition.
During searches, many members of the group were found to have satellite phones to ensure communication in the event of cell towers being switched off. As it became known to German law enforcement officers, in order to create panic among the population, the organizers of the coup planned to disrupt the power supply of large cities.
The publication reported that some of the conspirators found firearms, ammunition, as well as personal protective equipment. It was noted that many of the suspects served in the German army and have permits to carry weapons.
Former Bundeswehr officers who were among the organizers of the coup also recruited fighters from active soldiers and police in Germany. In the interests of the investigation, the names of the suspects and their possible connections outside Germany have not yet been announced.
Those suspected of preparing a coup d'etat in Germany contacted representatives of the Russian Federation, but did not receive support. At the same time, there is one Russian citizen among the detainees.
The German Attorney General's Office said in a statement.