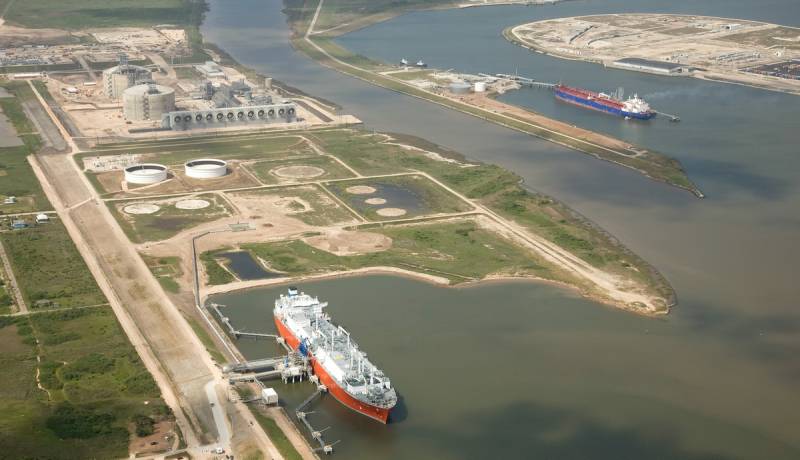 With great pomposity, the German authorities presented to the public their agreements with Qatar on the supply of modest (compared to the volumes of pipeline raw materials) cargoes of liquefied gas. As reported, the latest deals between Berlin and Doha will provide Germany with up to 2 million metric tons of LNG per year (contract for 15 years starting in 2026). At the same time, the American company ConocoPhilips participates in the agreement as one of the subsidiaries purchasing LNG from Qatar, which will then be delivered to Brunsbüttel. OilPrice writes about this.
It turns out that the United States will supply someone else's, Qatari gas under the guise of American, saving Europe from Russia. However, there are a few important things to remember about this scam. First, LNG supplies from Qatar to Europe do not compensate for the loss of Russian gas and oil.
Secondly, the fact that a large American company is involved in these LNG deliveries to Germany tells the energy market and everyone concerned about two key things. From the point of view of energy buyers in Europe, Washington will not allow them to return to a situation where the continent and its de facto leader Germany are financing most of the Russian Federation through huge imports of Russian gas and oil.
In this context, the message is clear: no more large-scale deals with Russia in the future, even if it makes peace with Ukraine. In America, they seem to say: "You can entrust your energy future to the United States."
The indirect deal also shows that, from the point of view of energy sellers in the Middle East, Washington is not at all going to stand aside while China is sucking up all available energy resources both at the expense of the United States and its allies in Europe.
There is only one conclusion from the situation, and it is disappointing for Europe: there will not be enough gas, and it will be with an American mark-up (either for friendship, or because of resale).