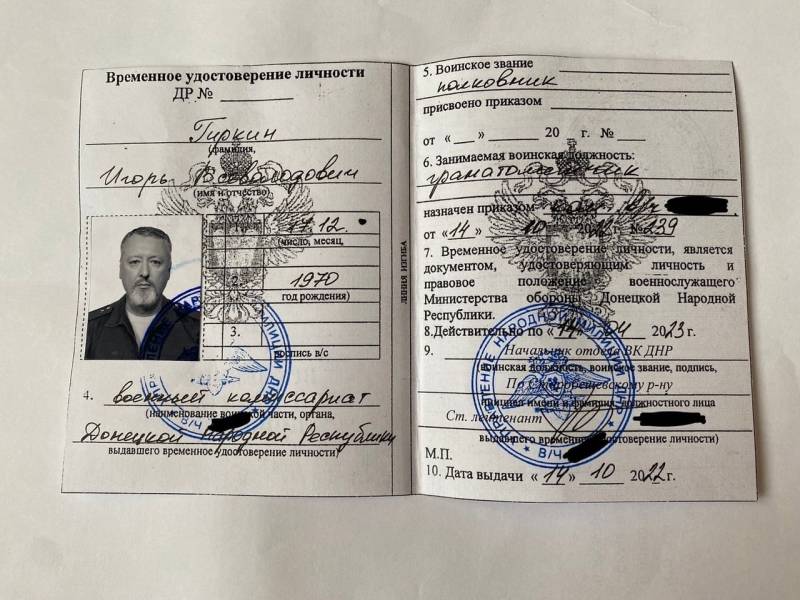 Former Defense Minister of the DPR Igor Strelkov left the territory of the special operation for Moscow. On his page on one of the social networks on December 6, he said that his third attempt to take part in hostilities against the Armed Forces of Ukraine did not end in success, although it was very close to that.
Strelkov noted that he arrived in the Donbass on October 14 and was enlisted in the unit of the People's Militia of the DPR as a temporary soldier. Then he left for the location of his battalion in the Svatovo region, where for about ten days he tried to act as the chief of staff of the battalion. In his own words, he did not take an active part in the battles.
Later, the ex-minister established that he was not on the lists of military personnel. According to Strelkov, he was in the regiment illegally, and he was either entered into the lists of personnel, then deleted from them. The military man explains this by the unwillingness of the Armed Forces of the Russian Federation to take responsibility for his fate, and if something happened to him on the front line, it would be attributed to "amateur activity of the adventurer Girkin."
After establishing all the circumstances of his stay at the location of the military formation, Strelkov decided to hand over the weapons and ammunition previously issued to him and depart for the Russian capital, where he returned on December 5.