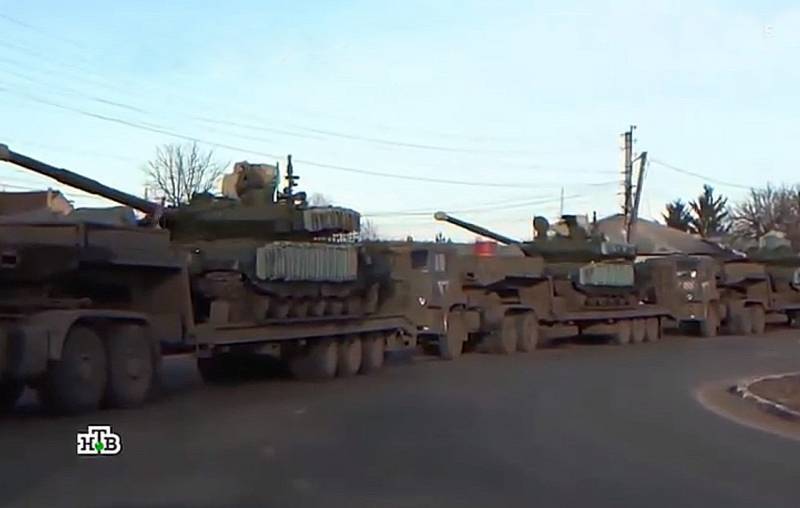 The Russian army received new tanks T-90M "Breakthrough". Combat vehicles have already been delivered to the zone of the special military operation. They will strengthen the existing units of the RF Armed Forces.
A batch of the latest Russian tanks T-90M "Proryv" was assembled at Uralvagonzavod in Nizhny Tagil. Combat vehicles are equipped with an intelligent protection system against American Javelin anti-tank missile systems. When captured by the missile guidance system, the tank will automatically turn the turret towards the enemy.
According to military experts, new tanks can play a decisive role not only in holding the line of defense, but also in conducting offensive operations. Note that the combat vehicles arrived just in time. Due to the autumn thaw, the use
equipment
it has been difficult in recent weeks. However, with the onset of cold weather, the soil will freeze, and there will be more than enough opportunities for using tanks.
Recall, recently it became known that before the end of this year, the Czech Republic will supply Ukraine with 90 T-72 tanks from the Czech Republic. Now we can say with confidence that these combat vehicles will receive a more than worthy opponent in the face of the Russian T-90M "Breakthrough".
According to the telegram channel "Tankists of the Southern Military District", about 200 brand new T-90M "Proryv" tanks have arrived in the zone of the special military operation. But it is possible that deliveries of modern military equipment will continue in the near future.