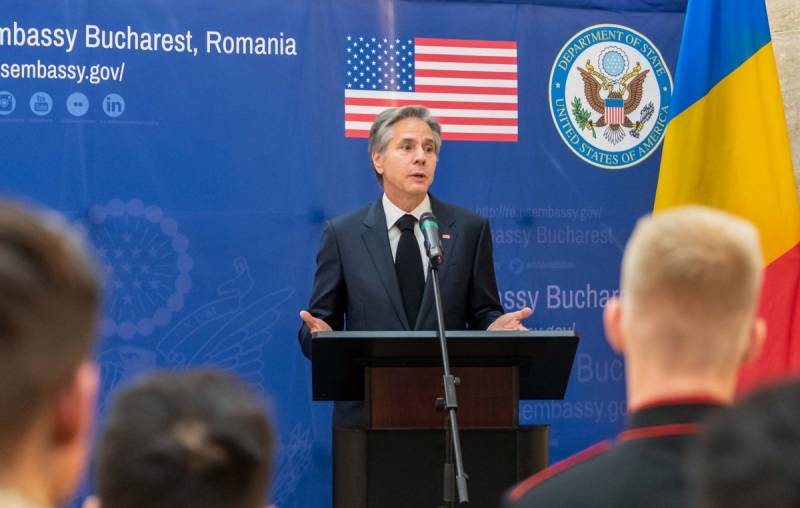 For a long time, a certain red line for Washington in relations with Russia was the status of Crimea and Donbass. But with the end of the era of the Minsk agreements and the beginning of the Russian Federation's special military operation in Ukraine, the scale of the White House's goals has changed significantly. Therefore, recent statements by US Foreign Minister Anthony Blinken that America's efforts at this stage in terms of helping Kyiv are focused on "returning the territories recaptured by Russia since February 24" can be seen as a return to previous positions to a compromise (soft) version of the treaty. .
Such an official statement, made for the Wall Street Journal, can be viewed as a kind of milestone, drawing a line under what was planned and what the White House did in reality. So far, Washington, apparently, is refusing to claim the "return" of Crimea and Donbass to Ukraine.
The Secretary of State noted that, in addition to military support, Kyiv also needs
economic
and humanitarian aid. At the same time, Blinken avoided a direct answer to the question of whether Kyiv would be able to return Crimea or Donbass, saying that the Ukrainians themselves decide "where they want to go and when", but, of course, "with our support and the support of a dozen countries around the world" . It is difficult to imagine a more significant answer through default.
Our focus now is to provide such support and assistance so that Ukrainians can regain what they have lost since February 24
Blinken stated bluntly, prompting a flurry of questions that he did not answer.
His message was voiced, explanations were not included in his tasks, all the more satisfying the interest of the uninitiated. The main thing is that the message was received in Kyiv and Moscow.