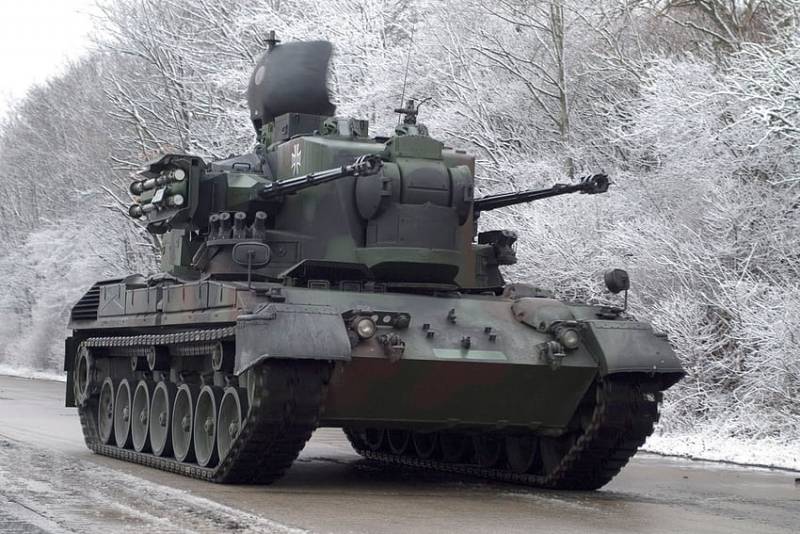 Footage of the defeat of a Russian cruise missile by a German-made anti-aircraft self-propelled gun "Gepard" got into social networks. ZSU shot it down with the help of 35-mm airburst projectiles, which, a few meters from the target, create a cloud of damaging elements.
On the eve of the German magazine Spiegel wrote that Berlin next spring intends to transfer to Kyiv seven Gepard ZSU, previously prepared for disposal. At the moment, Krauss-Maffei Wegmann (KMW) is engaged in the repair of anti-aircraft installations. It is also planned to supply Ukraine with 35-mm ammunition.
In total, in the first three quarters of 2022, Germany transferred weapons to Kyiv for a total of 775 million euros. Among the weapons systems shipped for the Armed Forces of Ukraine are the Gepard ZSU, Panzerhaubitze 2000 self-propelled howitzers, Mars MLRS and IRIS-T air defense systems. Along with this, the Germans plan to send ambulances, about 100 thousand first aid kits, surface drones and sleeping bags to Ukraine.
Earlier, the official representative of the Russian diplomatic department, Maria Zakharova, warned Western countries against pumping weapons into the Kyiv regime, as this could lead NATO to a direct armed conflict with the Russian Federation.